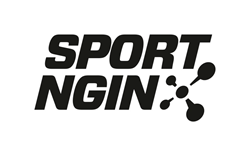 These two investors understand the market opportunity at the intersection of media and sports.
Minneapolis, MN (PRWEB) July 16, 2014
Sport Ngin, developers of the NGIN platform that powers youth and amateur sports in North America, announced today that it has received strategic investment from Taylor Corporation and Univision totaling $4 million as part of its now completed Series D round of financing. This investment and subsequent business relationships will help strengthen Sport Ngin's foothold in the basketball and soccer markets, and with U.S. Hispanics. More specifically, the Univision partnership will create immediate value as the NGIN platform begins to power the Copa Univision soccer tournaments, the fastest growing amateur soccer event in North America.
"These two investors understand the market opportunity at the intersection of media and sports," commented Justin Kaufenberg, Co-founder & CEO of Sport Ngin. "Taylor Corporation helps businesses and individuals communicate their messages and build memorable brands. That is our goal at Sport Ngin in the youth and amateur sports technology market. We are thrilled to be able to leverage the Taylor network that is owned by Glen Taylor who also owns the Minnesota's Star Tribune newspaper, the Minnesota Lynx, and is Chairman of the NBA Board of Governors through his ownership of the Minnesota Timberwolves."
Taylor Corporation stated, "Our investment in Sport Ngin realizes our interests in superior technology companies with a leadership team and business model second to none in this sector."
"We are pleased to partner with Sport Ngin and leverage the synergies between our companies," said Rick Ehrman, EVP, corporate business development, Univision Communications Inc. "This is a great opportunity for us to continue our investment in sports - a passion for our audience - to now include amateur sports."
"This gives Sport Ngin the ability to tap into the popularity of soccer and the rising influence of the Hispanic community in the U.S.," said Kaufenberg. "Univision Communications - and it's 24-hour sports programming - is the leader in this space."
The proprietary NGIN platform is used by thousands of local sports organizations and National Governing Bodies alike to run their websites, tournaments, leagues, player registration and mobile applications. NGIN clientele represent dozens of sports, including soccer, football, basketball, softball, hockey and wrestling and include USA Hockey, USA Wrestling, USA Fencing and Hockey Canada. Sport Ngin plans to use these funds to continue innovation within NGIN and to fuel the expansion of its sales and marketing efforts across North America.
# # #
About Sport Ngin
Sport Ngin is the world's largest sports technology and media platform focused exclusively on the multi-billion dollar youth and amateur sports market. Sport Ngin's suite of products help sports organizations improve the management of their operations and better connect with their athletes, volunteers and fans. Founded in 2008, Sport Ngin is based in Minneapolis, MN and has been recognized in 2014 as a Best in Class and Best Company to Work For award recipient. For more information, please visit http://www.sportngin.com; like the company on Facebook at Facebook.com/SportNgin; or follow Sport Ngin on Twitter at @sportngin.