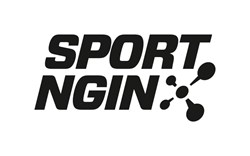 Sport Ngin provides us an opportunity to seamlessly connect our membership, market our sport, and provide our associations and clubs with easy-to-use technology solutions
Minneapolis, MN (PRWEB) October 17, 2013
Sport Ngin announced today that is has been selected to develop and manage a full suite of technology solutions for USA Wrestling, the national governing body for amateur wrestling in the United States. In addition to providing member state associations and clubs with websites and association management tools, Sport Ngin will collaborate with USA Wrestling to develop membership and tournament management technology solutions including live scoring, scheduling, volunteer management, score-clock integration, video streaming, and more. As part of the landmark deal, Sport Ngin becomes a "Preferred Sports Technology Provider of USA Wrestling."
"Sport Ngin provides us an opportunity to seamlessly connect our membership, market our sport, and provide our associations and clubs with easy-to-use technology solutions," said Rich Bender, executive director of at USA Wrestling. "Through this partnership, the Sport Ngin platform will greatly improve the communication and engagement with our members and the hundreds of thousands of people who are connected to the USA Wrestling family including athletes, coaches, officials, family members, fans, and the media."
A world-class technology innovator, Minneapolis-based Sport Ngin specializes in the execution of digital sports content strategy, design, marketing, and member and tournament management solutions. With more than 400,000 sports organizations, teams, leagues, clubs, associations, and tournaments currently using its proprietary software platform, also known as Sport Ngin, the company is one of the largest privately held sports technology companies in North America.
"We're extremely pleased that USA Wrestling has chosen Sport Ngin as a preferred technology provider," said Justin Kaufenberg, co-founder and chief executive officer of Sport Ngin. "We are confident our platform will help USA Wrestling take a significant step forward as it continues to re-invent and re-establish the sport. Leveraging Sport Ngin's innovative technology, and through a shared vision, this is a great opportunity to advance the sport at a critical time."
Sport Ngin is currently working with over 35 USA Wrestling state associations to design, migrate, and launch a network of state websites. With a common design theme and consistent branding, the state association websites will facilitate improved communication of news, events, and membership information and establish the USA Wrestling brand at a local level. The membership and tournament management solutions are currently in development and will launch prior to the 2014-15 USA Wrestling membership season.
"We're incredibly excited about this partnership," said Les Gutches, Associate Executive Director of Programs and Strategy for USA Wrestling. "The tools and technology that Sport Ngin provides will allow us to deliver enhanced benefits to our membership – including state associations, individual athletes, coaches, and officials – and create more efficient avenues to market our sport and communicate to our constituents."
###
About Sport Ngin
Formerly TST Media, Sport Ngin is the leading provider of web software and mobile applications for youth, amateur, and professional sports. Powering more than 400,000 sports teams, leagues, clubs, and associations, Sport Ngin features a complete suite of easy-to-use tools that help sports organizations manage, connect, and communicate with a diverse range of stakeholders, including athletes, parents, administrators, coaches, referees, scouts, volunteers, fans, journalists, and sponsors. Founded in 2008, Sport Ngin is based in Minneapolis, Minn. For more information, please visit http://www.sportngin.com; like the company on Facebook at Facebook.com/SportNgin; or follow Sport Ngin on Twitter @sportngin.
About USA Wrestling
USA Wrestling is the National Governing Body for the Sport of Wrestling in the United States and, as such, is its representative to the United States Olympic Committee. Simply, USA Wrestling is the central organization that coordinates amateur wrestling programs in the nation and works to create interest and participation in these programs. USA Wrestling has more than 205,000 members. These members include athletes of all ages, coaches, officials, parents and fans striving together to strengthen the sport. Each year, USA Wrestling charters over 4000 wrestling clubs and sanctions over 2000 local, state, regional and national competitions.