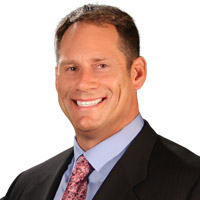 Sports physicals and heart screenings help protect student-athletes from experiencing life-threatening injuries during strenuous exercise or competitive sports.
Las Vegas, Nevada (PRWEB) September 04, 2014
The National Athletic Trainer's Association projects that nearly half of the 100 estimated student-athlete deaths that occur each year can be attributed to sudden cardiac arrests (pdf). To help combat and prevent Las Vegas Valley student-athletes from experiencing a life-threatening injury, the LV Sportz Foundation, in conjunction with First Person Care Clinic and other local community organizations and medical professionals, is hosting an affordable and accessible pre-participation sports physicals and heart screening program event. Glen Lerner Injury Attorneys is an official sponsor of the Saturday, September 6, event that will run from 10 am to 3 pm at Cashman Convention Center.
"Glen Lerner Injury Attorneys is pleased to give back for the second year in a row and join LV Sportz Foundation, First Person Care Clinic and other local community organizations and medical professionals in supporting this free sports physicals and heart screenings program event to help protect Las Vegas Valley student-athletes," said Attorney Glen Lerner.
Pre-participation physical exams (PPE) are more advanced than standard physicals as they screen the whole body. They are used to identify congenital heart defects and other major health issues that can trigger a sudden cardiac arrest or other serious medical event through strenuous exercise or competitive sports. Space is limited to the one-day event; registration for the event is currently full. To sign-up for the waitlist and be notified when a spot opens, please visit http://www.lvsportz.com. Please contact Brian Bartolome, LV Sportz Foundation, at (702)-561-1267 or brian@lvsportz.com) for additional information.
About LVSportz Foundation
The LVSportz Foundation is a multifaceted Nevada nonprofit. It's goal is to help Southern Nevada youth Get in the Game, Enjoy the Game and Stay in the Game! LVSF offers a variety of positive and safe sports programs and information; youth sports registration assistance; free youth sports clinics; youth sports recognition; as well as news and announcements on every aspect of youth sports in the Southern Nevada area.
About First Person Care Clinic
First Person Care Clinic is a non-profit organization offering preventive and primary healthcare services to the Downtown Las Vegas community. FIRST PERSON's mission is to provide efficient, quality, and affordable healthcare by maintaining the patients continuity of care through a holistic, compassionate and accessible approach to all including medically underserved, uninsured and hardworking individuals.
About Glen Lerner Injury Attorneys
Glen Lerner Injury Attorneys has been helping people with personal injuries and dangerous drug class action claims since 1998. Since then, the firm has grown into one of the largest plaintiff personal injury firms in the country with over 35 attorneys and affiliated partner law offices in Nevada, Arizona, Minnesota, and Illinois. They have settled, or tried to verdict over 75 cases in excess of a million dollars in the last decade alone. For additional information, visit glenlerner.com or call 1-800-GET-GLEN (800-438-4536).