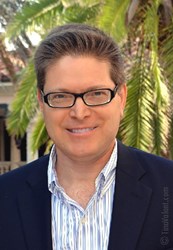 Now more than ever, professional sports organizations and athletes need to be diligent regarding the information about them that appears online. We provide discrete and effective reputation consulting services to many of the top sports teams.
West Palm Beach, Florida (PRWEB) December 31, 2013
Fat Brain Interactive, a Florida-based boutique reputation consulting firm and media agency, has launched its new online reputation management services for professional athletes and sports teams across the United States.
The firm, which offers a wide range of media services tailored to sports teams and organizations is helping athletes from the NFL, NBA, Major League Baseball and others boost their reputations online, using a multichannel approach that includes social media monitoring, crisis management, press creation and syndication, reputation risk assessment and various other highly effective strategies.
"It's critical for athletes and sports teams alike to maintain a positive reputation, but these professionals face intense scrutiny from the media and fans alike. One mistake can jeopardize an entire career or playing season," said Gary Truitt, founder and chief strategist of Fat Brain Interactive. "Rumors run rampant on Facebook and Twitter, and once people perceive an individual or organization in a certain way, it can be difficult to reverse it. Our expanded services make it easier for athletes and teams to manage and maintain their reputations both online and in the real world."
Professional athletes across the globe are engaging in online reputation management as a way to combat negative press, rumors and criticism that are rampant in today's social media-driven society. For these athletes, a poor reputation can affect endorsement deals and the level of interest they receive from teams in the future. Many athletes have also had their personal information — such as cell phone numbers and email addresses — shared with millions of people on the Internet. In addition, sports teams often need online reputation management solutions to help them deal with countless rumors spread through social media, blogs, forums and other digital platforms.
Fat Brain Interactive offers a number of proven strategies to boost the online reputation of athletes and sports teams, including cohesive reputation assessments, press mitigation and response, social profile optimization, content monitoring and legal trademark protection. The firm also offers privacy issues management, public relations optimization and news release writing and distribution.
"Now more than ever, professional sports organizations and athletes need to be diligent regarding the information about them that appears online," said Truitt. "We're thrilled to provide an effective way for our clients to better deal with a world full of citizen journalists and rumor mills."
For more information on the services and strategies offered by Fat Brain Interactive, go to http://www.fatbraininteractive.com.