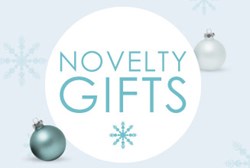 (PRWEB UK) 7 November 2013
Gift guides are always a life saver come Christmastime and are perfect for keeping organised and keeping an eye on money too. SportsDirect.com's Christmas Gift Guide is now live and is full of fantastic gift ideas to suit everyone's budget.
Gifts for him and for her
Whether it's for a loved one, your son, daughter or a close friend, SportsDirect.com have a range of items in their him and her sections to suit different personalities. Devised into socks and slippers, mugs, novelty gifts, sweets and pocket money gifts, which are perfect as a gift from your little ones, you can easily search by the type of gift you're after.
There is also a gifts by price section, going from under £5, up to over £25 which means it's never been easier to shop within your budget. Some of the gifts from the lower end of the spectrum go from toiletry sets and headphones, where as in the over £25 range you will find sports and fitness equipment, handbags and watches.
Gifts for kids
Split into socks and slippers, novelty gifts, sweets, toys and pocket money gifts, the gifts for kids section is bursting full of fun Christmas gifts that will light up your child's face on Christmas morning, without breaking the bank. With the likes of interactive games and toys for a selection of age ranges and cool hats, t-shirts and socks there will be something that every child will love.
Christmas stockings are always a hit with children and SportsDirect.com have some great ideas for novelty stocking fillers, such as hair accessories, jewellery and sports themed stationary, making them perfect for the sports mad and fashionista's in your house.
Secret Santa gifts
Secret Santa has become somewhat of a phenomenon with both workplaces, friends and families now jumping on the bandwagon, and it is a great way to save money if you have a large family or friendship group. This section includes gift ideas from novelty, sports themed sweets and chocolates, calendars and novelty gifts such as a Pacman ice cube tray – which is ideal for people who love to throw parties.
Christmas jumpers
Whether you want to treat yourself to a Christmas treat after all of the hard work you've put into shopping, or you want to spread the festive cheer and give your loved one an early Christmas present, SportsDirect.com have an array of cute, funny and without a doubt, festive, jumpers. From snowman's, to reindeers and Santa himself, there are jumpers for everyone!
Get organised this Christmas and visit SportsDirect.com for gifts that your friends and family will love. Also, check out http://www.facebook.com/SportsDirectUK and http://www.Twitter.com/SportsDirectUK for the latest news, updates and competitions.
For all media inquiries please contact Stacey.Topley(at)sportsdirect(dot)com or 0870 333 9400.
Made by famous brands such as Nike, Adidas and Reebok, the clothing, luggage, sports wear and sports gear will not only help you train and improve in your chosen sport or activity whether you are a beginner or a professional, but our exceptional value will mean you can get more for your money! You can keep fit, socialise or simply enjoy yourself wearing the clothing and footwear from SportsDirect.com.