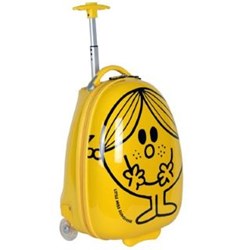 (PRWEB UK) 5 October 2013
October half term is the last chance for tour operators and hotels to gain business before winter sets in. This means that empty seats and beds need to be filled, at discount prices.

Booking last minute could save lots of money compared to booking early. Companies can afford to drop the prices and offer bargain deals to ensure empty seats are filled for the last few summer holiday flights.
According to research by farecompare.com the best time to book a holiday is on a Tuesday.
Good deals will be pulled on a Thursday ready for peak times for holiday sales across the weekend.
The cheapest day and time to fly is found to be Wednesday mornings.
As holiday prices can fluctuate at any given time, knowing the best time to book a holiday can ensure the best price. Weekends are the most expensive times to fly, and as half terms starts and ends on a weekend, opting for a 5 day getaway is another ideal way of cutting costs.
With a majority of airlines, all passengers are allocated 10kg of hand luggage and the option to pay for more baggage.
Packing minimal and efficiently with hand luggage can avoid extra charges for baggage you may not actually need.
If you're travelling as a family you could pay for one set of luggage and pack together to avoid paying 3 times over for example.
Approaching October half term will see a flurry of last minute deals, take time to search through and find the best deal to suit your needs. At this time of year the tour operators want customers more than the customers demand for holidays, so you are sure to find a good deal.
Log on to SportsDirect.com/Accessories/Luggage-and-Suitcases, Facebook/SportsDirectUK or Twitter/SportsDirectUK and check out their latest deals on suitcases to accompany you on your half term holiday.
SportsDirect.com.ll media enquiries please contact Stacey.Topley(at)SportsDirect(dot)com or telephone 0870 333 9400.
Made by famous brands such as Nike, adidas and Reebok, the clothing, luggage, sports wear and sports gear will not only help you train and improve in your chosen sport or activity whether you are a beginner or a professional, but our exceptional value will mean you can get more for your money! You can keep fit, socialise or simply enjoy yourself wearing the clothing and footwear from SportsDirect.com.