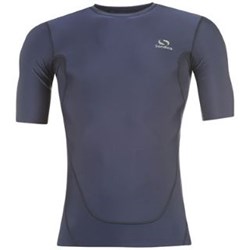 (PRWEB UK) 29 November 2013
Christmas shopping for people who are football mad can be especially difficult, particularly if the shopper doesn't share the same enthusiasm. They probably already have the latest football boots, or have pre-ordered them, and another football mug or themed glass isn't as thoughtful three years in. SportsDirect.com take a look at the top football gifts that will be appreciated this year.
Now that Winter has set in, footballers will be wanting to stay warm on the pitch. Football base layers, although they may not seem like the most exciting gift, will be extremely practical and useful during the Winter matches. Available in long and short sleeves, and in a range of different colours, there are plenty to choose from. The Sondico and Nike Pro ranges are equally as popular and benefit from a compression fit and incorporates technology that aims to lock heat in but also wick away moisture for a dry and comfortable feel.
As football and fashion continue to go hand in hand, looking colour co-ordinated on the pitch has never been more important. Football socks are always a well-received gift and now there is even more choice in various colours and designs, there are sure to be a pair to match any football boots. They are perfect as a Christmas stocking filler.
By the end the year football boot bags usually end up tatty and ripped, so they perfect for replacing at Christmastime. Some are available that are in the same design as the brand's latest football boots, for example the adidas F50 Boot Bag. Why not fill the bag with extra little gifts for even more surprises?
Similarly, shin guards are also available in the same style as the football boot, for example the Nike Mercurial CR7 galaxy themed football boots have matching shin guards – the Nike Mercurial Lite CR7 shin guards, this is the same across many brands and style of boot. They are perfect for a more personal gift.
Other football accessories such as especially designed gloves and hats, or performance trackers such as the adidas miCoach Speedpod or the Nike Plus sensor are also great ideas for the serious footballer.
For a full range of football gifts visit http://www.sportsdirect.com/football. You can also keep up to date with the latest competitions and gift ideas on http://www.facebook.com/sportsdirectuk and http://www.twitter.com/sportsdirectuk.
For all media inquiries, please contact Stacey.Topley(at)SportsDirect(dot)com or 0870 333 9400.
Made by famous brands such as Nike, Adidas and Reebok, the clothing, luggage, sports wear and sports gear will not only help you train and improve in your chosen sport or activity whether you are a beginner or a professional, but our exceptional value will mean you can get more for your money. You can keep fit, socialise or simply enjoy yourself wearing the clothing and footwear from SportsDirect.com.