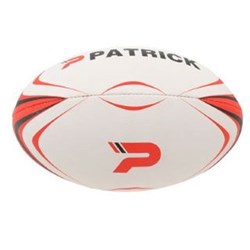 (PRWEB UK) 5 February 2014
The Six Nations is one of the biggest rugby union championships, lasting over seven weekends throughout February, March, and occasionally April, with the six teams playing each other to get the most points and win the trophy. SportsDirect.com take a look at the history of the tournament.
Kicking off on Saturday, 1st February, and running up until 15th March, Six Nations includes England, Wales, Scotland, Ireland, France and Italy with each team playing each other once. Playing both home and away, each team is awarded two points for a win and one point for a draw and the team with the most points at the end of the tournament wins. If the winning team has also won all of their five matches throughout then they will also be rewarded with the title of 'Grand Slam' winner.
This year is the 120th edition of the championship, but it hasn't always been called the Six Nations. In 1871, the first ever rugby union international match was played against teams from England and Scotland, which in turn inspired Ireland and Wales to take part too in 1883. The tournament was then renamed the Home International Championship and helped to spread the concept of rugby throughout Europe.
France officially joined the Home International Championships in 1910, and the tournament was therefore renamed the Five Nations, and eventually became the Six Nations once Italy collaborated in 2000.
It is fair to say that the Six Nations has been a slow burner in terms of its progression and becoming what it is today, even the trophy, that is commissioned by the Royal Bank of Scotland, wasn't introduced until 2006.
The first weekend of the 2014 Six Nations saw Ireland, Wales and France all win, with two points each, leaving England, Italy and Scotland on zero points, but with another seven days full of matches the tournament is wide open.
Feeling inspired by the Six Nations Championships? Visit http://www.sportsdirect.com/pages/rugby for their full range of rugby gear. Join the conversation on http://www.facebook.com/sportsdirectuk or http://www.twitter.com/sportsdirectuk.
For all media inquiries please contact Stacey (dot) Topley (at) SportsDirect (dot) com or 0870 333 9400.
Made by famous brands such as Nike, Adidas and Reebok, the clothing, luggage, sports wear and sports gear will not only help you train and improve in your chosen sport or activity whether you are a beginner or a professional, but our exceptional value will mean you can get more for your money. You can keep fit, socialise or simply enjoy yourself wearing the clothing and footwear from SportsDirect.com.