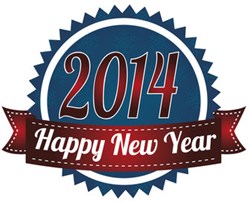 Indio, CA (PRWEB) January 02, 2014
Brad Schmett, Broker Associate with Luxury Homes by Keller Williams announced today that local home sales are projected to rise and real estate will sizzle thanks to the thousands of visitors and guests heading to the Coachella Valley to ring in 2014 in California Desert style. A variety of gala events are planned especially for New Year's Eve and New Year's Day attracting an audience from as far away as the Canadian provinces. Spotlight 29 Casino in Indio is featuring "Stayin' Alive" in a celebratory tribute to the Bee Gees in addition to numerous gala events valley-wide. Home sales are expected to boom thanks to the huge influx of visitors.
The Spotlight 29 Casino in Indio will get the fun going on December 31, 2013 with "Stayin' Alive" a fabulous musical tribute to the famous Bee Gees of Saturday Night Fever fame. Considered one of the world's preeminent tribute acts, the Stayin' Alive Group performs all of the Bee Gees most famous hits including, Night Fever, Jive Talkin', How Deep is Your Love, and Stayin' Alive.
Schmett recently commented, "This is one of the busiest times of the year for real estate and home sales thanks to several major events scheduled over the next few days. New Year's Eve is such an important event here in the valley, and it means a great many people are here not only for celebrations but they are also thinking about buying a new home or adding to their investment portfolio. I am always happy to help in any way."
A variety of New Year's Eve celebrations across the valley are planned for December 31 as well as a host of New Year's Day events. Spotlight 29 Resort and Casino in Indio offers tickets for the Bee Gees Tribute by purchase at the venue or online.
To find out more about the Bee Gees New Year's Eve Tribute, visit http://www.spotlight29.com/entertainment.
To find out more about investing in Indio, CA real estate visit http://indiorealestateinfo.com.
About Luxury Homes by Keller Williams: Luxury Homes by Keller Williams – La Quinta, is an exclusive, elite and sophisticated group of real estate consultants raising the bar for service in the La Quinta and Indio area residential real estate market.