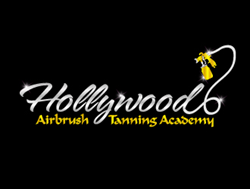 If the spray tanning technician sprays too far away, then the tans usually don't come out dark enough, and the spray tan usually fades away within three days
Los Angeles, CA (PRWEB) October 19, 2014
Simone Emmons, a noted spray tanning expert and mentor, has just shared a useful blog post to help people looking to find out how to make a spray tan last longer. This blog post is now available on the website of Simone's popular airbrush tanning training school named Hollywood Airbrush Tanning Academy. Simone has an extraordinary credibility in America's beauty and sunless tanning industry. After serving some of the most well known celebrities, models and TV personalities with her superb spray tanning techniques, Simone is now dedicated to assisting the aspiring airbrush tanning professionals through the Hollywood Airbrush Tanning Academy's spray tanning training program.
Many spray tanning enthusiasts find it difficult to make their spray tan last longer. In her blog post, Simone suggests that this problem is often caused by inappropriate tanning technique used by the technician. "If the spray tanning technician sprays too far away, then the tans usually don't come out dark enough, and the spray tan usually fades away within three days," Simone says. She also mentions that with the use of a good tanning solution and the correct spraying technique, a spray tan could last at least one week.
Simone also mentions some of the most common reasons that contribute to a spray tan not lasting as long as one week. These reasons include excessive sweating while exercising, use of sauna, having a long bath in a swimming pool or Jacuzzi, taking three showers per day, getting a massage, or living in an area with high humidity.
Simone's new blog post recommends three easy steps that can help ensuring a longer life for a spray tan. These recommendations include:

Hydrating the skin from the inside by drinking a lot of water and from the outside by moisturizing the body with lotion on a daily basis after taking a shower.
Use of a spray tan extending moisturizer can make a spray tan last up to two weeks.
To limit the number of showers taken each day.
To conclude her insightful article, Simone mentions, "As I mentioned in the beginning, everything starts from the spray tanning technique. If a spray tan technician sprays too far away then the tan can never last a week or longer because a major part of the solution cannot be absorbed by the skin and washes off after the first shower."
About Hollywood Airbrush Tanning Academy:
Hollywood Airbrush Tanning Academy is located in Los Angeles, California and offers an extensive Spray Tanning Certification program to anyone who wishes to learn spray tanning. Simone Emmons, the creator of the spray tanning training program, has been a professional, licensed spray tanning technician and teacher, and has helped numerous entrepreneurs from Louisiana, Kentucky, Idaho, Utah, Colorado, Nevada, Minnesota, Texas, Georgia, Arizona, Alabama, South Carolina, North Carolina, Illinois, Indiana, Washington, Oregon, Florida, Oklahoma, Alaska, Ohio, California, New York, New Jersey, Canada, and the Island of Hawaii and Trinidad start a business in Airbrush Tanning. The spray tanning program is unique because it provides hands-on and private spray tanning training to individuals who want to start an Airbrush Tanning Business. According to Emmons, this spray tanning program gives individuals a leading edge in starting an Airbrush Tanning business immediately after finishing with the training. Students have the option to choose from a full-day course of 10-12 hours, or two half-day courses of 5-6 hours a day or through live video conferencing. The academy is also launching a website soon so students can learn Airbrush Tanning Online. Many tanning training institutions only educate students on their own equipment and products they sell; however, Hollywood Airbrush Tanning Academy does not sell any of their own products and provides training and education on all equipment and good products in the airbrush tanning industry.
Individuals interested in learning spray tanning and starting their own Airbrush Tanning Business should visit the website at Hollywood Airbrush Tanning Academy, or for more detailed information about the airbrush tanning classes, visit 1DaySprayTanTraining.com.