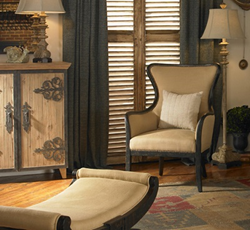 Spring cleaning can be dirty business, but a thorough deep cleaning - even if only done once or twice a year - is what keeps a house feeling fresh and clean and in good repair.
(PRWEB) June 04, 2015
HomeThangs.com – the Online Home Improvement Store has made their goal to deliver the right product to the consumer. With that in mind, shopping and home design tips, as well as special product selections are being introduced.
Every home is different and every home is cared for differently. Some people love to clean, while for others it's the definition of a chore. So when it comes time for spring cleaning, it can be difficult to create an itemized to-do list that applies to everyone. Instead, HomeThangs.com has created a list of guidelines to help find and fill the gaps – however big or small – that routine cleaning might have missed.
1. Move it: Whether it's a figurine or the refrigerator, if it hasn't been moved in more than a month, move it, clean it, and clean underneath and around it before putting it back.
2. Cull It: When moving all these infrequently used items, take a moment to consider whether or not they're worth keeping and dispose of or donate anything that's expired or no longer needed.
3. Wash it: Spring cleaning is the time to tackle places that are hard to reach, out of sight, or that don't really seem to get dirty, like walls, window screens, light bulbs, and so on.
4. Maintain it: Spring cleaning is also a good time for annual and bi-annual tasks, like re-sealing stone or wood, rotating mattresses, or swapping out batteries or air filters.
5. Swap it: Spring cleaning is just as much about spring as it is the cleaning, so take this time to store winter clothes and linens, and put out something fresh and light for spring.
For a more in-depth look at this guide, as well as some more specific recommendations, check out the full article here.
HomeThangs.com is not only a home improvement superstore, it also provides expert design tips and a comprehensive shopping guide, taking the ideas from professional interior designers, and offering tips to the consumers on how to pick the products to best suit their needs.