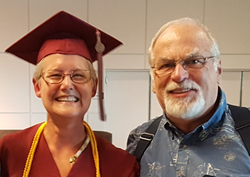 Each bi-annual tradeshow builds upon the previous one.
Kansas City, Missouri (PRWEB) February 23, 2017
Some tradeshows come and go but the EGM Connect 3D Virtual Tradeshows remain perpetually open. Why? Because attendees can visit the exhibit booths during the live events, just like an in-person event, but then can return anytime afterwards to get more information, download product literature, ask questions and view cutting-edge products in a 3D format. Getting in contact with an exhibitor or sponsor is easy, just click on the 24 hour virtual assistant inside every booth to connect with a knowledgeable representative. Best of all there is no fee involved to register for these tradeshows as an attendee.
The spring 2017 EGMC3D tradeshow features new exhibitors and sponsors. Here are just a couple: BUILDSMART pre-built, highly insulated passive house wall panel systems and the new pavilion information booth sponsored by Eric Kjelshus Energy, an innovative heating and cooling energy system design and installation company. Additional sponsors and exhibitors are currently signing up and will be featured at the upcoming tradeshow. Current exhibitors and sponsors can be viewed by the attached document.
In addition, the Executive Host of the tradeshows, Ken Riead, and his wife, Sharla Riead, will be featured presenters at the 2017 RESNET* Conference. Ken is a preconference session presenter on how the EGM Connect 3D virtual tradeshow platform connects energy, green and financial professionals to product vendor representatives and to potential clients. Sharla will present during the main conference about innovative finance options, such as energy & green mortgages, and the growing need for certified EnergySmart teams and buildings.
The spring 2017 tradeshow theme of "Going Off the Grid" is not a slogan but is the focus of this unique online virtual 3D event.