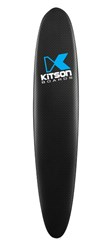 Customers interested in taking part of this promotion are encouraged to use promo code SP2014 during checkout
Los Angeles, CA (PRWEB) August 16, 2013
Kitson Boards, Inc.'s new state of the art production facilities on the Swantown Marina in Olympia, Washington have allowed ample room for growth in production.
With all the added production ability, Kitson Boards CEO, Michael Kitson, feels this provides a great opportunity to begin production on next year's custom paddle board and surfboard orders.
"We want to offer an incentive for those getting their spring orders in early." said Kitson.
Every stand up paddle board order placed between August 2013 and November 2013 will receive 40% off their total.
Customers interested in taking part of this promotion are encouraged to use promo code SP2014 during checkout.
Kitson Boards, Inc. is the sister company of AmazingUniverse.com Inc. which is responsible for Wine Rack Store.com and was founded by Michael and Denise Kitson. The Kitson Boards, Inc. headquarters is located in Olympia, WA. All boards are crafted out of the ultra durable and long lasting carbon fiber material. All production of surfboards, paddle boards and wakesurf boards, as well as the people behind the brand are based in North America and is the only board producer to do so. Kitson Boards prides itself on outstanding customer service and only the finest in recreational boarding and accessories. Free shipping is available throughout the continental USA.