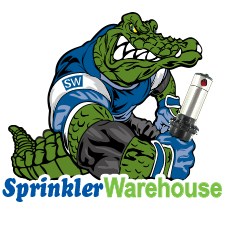 We've been blessed with a really good business and we want to give back to the Houston community.
Houston, TX (PRWEB) August 06, 2013
Sprinkler Warehouse is fighting hunger by contributing to the nation's largest food bank. For the month of August, Sprinkler Warehouse is giving 1% of profits to the Houston Food Bank. Donations to food banks drop during the summer, but the need is still there. Children from low income families are particularly vulnerable, because they are not receiving school lunches. On the other hand, August is a great month for sprinkler sales making this the perfect time for Sprinkler Warehouse to donate.
Every week, 1,000 volunteers help the Houston Food Bank distribute meals to 137,000 different people in 18 southeast Texas counties. 47% are children. Nearly half of those 137,000 people are from working families that need help making ends meet.
Sprinkler Warehouse is a family owned and operated sprinkler supply store, founded in 1996. This national company is based out of Houston, Texas where approximately 25% of children suffer from food insecurity, meaning they often do not know when or where they will get their next meal. The Houston Food Bank is the largest non-governmental source of food for these children.
Sprinkler Warehouse founder and president Steve Okelberry says "It's a really good feeling to recognize that you are in a position to help. We've been blessed with a really good business and we want to give back to the Houston community. People are having it tough right now and they just need a helping hand." When you make a purchase from Sprinkler Warehouse during the month of August, part of your purchase will go toward helping Texas families.
Due to its size, the Houston Food Bank can purchase vast bulk quantities of food. A one dollar donation provides a full day of meals for one person. "We have donated to the Houston Food Bank before, and let me tell you, it's great to know that the little you can give will do a lot for these struggling families" says Okelberry. You can also give directly to the Houston Food Bank through the Sprinkler Warehouse donation page without making a purchase, or bring in non-perishable food items when you visit Sprinkler Warehouse. They are accepting donations all month at their showroom on 8535 Jackrabbit Rd, Houston, TX.