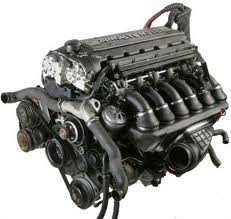 Mercedes-Benz and Dodge vans have used the 3.0 block successfully although supply of second hand motors can be limited in some parts of the country
Little Rock, AR (PRWEB) March 21, 2015
The Daimler AG company launched its Sprinter van series in 2005 with a new common rail fuel injection system. Because this motor was also used in Dodge vans, popularity for this series in used condition remains high. The PreownedEngines.com company is now selling used condition Sprinter 3.0 engines through its website at http://preownedengines.com/used-sprinter-3-0-engine.
The turbocharged 3.0 is one of the newest blocks that are available for sale this year in the diesel fuel inventory at the Preowned Engines website. The block is coded as OM642 and features an 18:1 ratio of compression. The DOHC design and aluminum cast cylinders have been evaluated for quality for used motor buyers.
"Mercedes-Benz and Dodge vans have used the 3.0 block successfully although supply of second hand motors can be limited in some parts of the country," said one PreownedEngines.com company source.
Different supply companies are contributing foreign built inventory at the PreownedEngines.com company for this year. Since demand still exists for discontinued vehicle motors, a portion of the inventory that is now listed for sale will include vehicle brands that are no longer in production in the U.S. or in European countries.
"Sprinter diesel motors are one of the recent additions that are now available for purchase through our website, and we're going to continue supplying more non-gasoline fuel motors," said the source.
The Preowned Engines company has established its toll-free number for consumers at 1-866-320-1065. A dedicated service staff now answers each call that comes into this number to provide price quotations or VIN lookups for consumers. The web quotation tool found on each page of the company website is also in place for daily use by gasoline or diesel engine buyers.
About PreownedEngines.com
The PreownedEngines.com company connects automotive parts purchasers across the U.S. with second hand motor inventory daily. The company continues to supply foreign and domestic brands that can be purchased affordably. The PreownedEngines.com company is one of the only secondary market sellers that offers to sell auto engines to the public instead of through B2B arrangements with distribution companies.