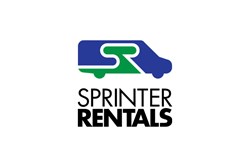 At Sprinter Rentals USA we are the innovators of the Sprinter van rental industry.
San Diego, CA (PRWEB) October 31, 2013
Celebrating Halloween can be the same thing year after year. This year, Sprinter Rentals USA is offering something different. Sprinter Rentals USA is launching a fleet of mobile Halloween Sprinter van rental solutions across the United States.
The fleet of Mercedes Sprinter vans provides an instant Halloween experience that are delivered to the customer with no preparation needed by the customer. Everything is contained inside a Sprinter cargo van rental or a Sprinter crew cargo van rental.
The Sprinter van rental Halloween vans come in several options. The Sprinter Vans can be configured as a crew cargo van rental or a cargo van rental. With the crew cargo van rental option, the van provides twelve or fifteen passengers a safe way to celebrate Halloween in style, all inside the luxury of haunted Mercedes Sprinter Van.
Sprinter Rentals also offers a haunted Sprinter Cargo Van rental option. Because the Cargo Van option has no back seats inside the Sprinter van, the cargo van option provides a stationary walk through experience for the customer and their guests. This is possible because the Mercedes Sprinter Vans are tall enough to allow a full grown adult to stand up comfortably inside the Sprinter Van.
If the walk through Sprinter van option is selected, the customer can select between a 12 passenger Sprinter van and a 15 passenger sprinter van for their event. If one Sprinter van is not enough, multiple Sprinter vans can be combined to create the the perfect Halloween event that can rival the traditional haunted house.
Because Sprinter Vans are mobile, the walk through option can be moved to different locations throughout the event. Even if multiple 12 and 15 passenger Sprinter van solutions are selected, the Sprinter Vans can quickly and easily be moved to the next location with almost no tear down and setup.
About Sprinter Rentals USA
The company was born over ten years ago when the Ford van rental fleet manager met two enthusiastic Mercedes mechanics who were bragging about how good the Mercedes Sprinter vans were and how long they lasted. Plans were quickly made to purchase Sprinter vans and make them available for rent.
Sprinter Rentals USA has been providing Sprinter rental vans in the United States and Canada for over ten years. Sprinter Rentals USA offers customers the option of being picked up when they rent their Mercedes Sprinter Van so that the customer is not stranded without a ride. Sprinter Rentals USA is backed by a professional and reliable staff that are able to help customers with their Sprinter Rental.