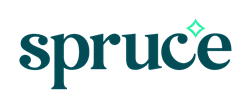 DALLAS (PRWEB) November 08, 2021
Spruce, the leading provider of lifestyle services to the multifamily sector, recently announced that it has won the Supplier Partner Company of the Year award as a result of its nomination by national partner American Landmark. The Apartment Association of Greater Dallas (AAGD) awarded Spruce with the title as a result of the company's success in lifting local businesses and improving the lives of Texas residents.
The future of lifestyle services will rely on technologically driven convenience and Spruce's mission is to offer trusted, quality services that give people time back to do what they love. The AAGD validated this mission in recognizing the Austin-based company's vision to change how people live in their homes. Spruce was one of nine outstanding finalists for Supplier Partner Company of the Year, with 835 total nominations across 22 categories.
"Spruce is creating partnerships with local businesses that empower them with the software, support, and business density to grow, all while also delivering an unparalleled experience for residents," said Ben Johnson, founder and CEO of Spruce. "We get to help local businesses everyday. Many of our partners told us that Spruce was the only reason they survived the pandemic–and we know that those lifestyle services were liberating for local residents stuck at home."
Spruce is able to integrate local businesses into the modern economy with special assistance as those businesses scale. Of note, more than 65 percent of Spruce's partner companies are women-owned and more than 70 percent are minority-owned. By creating density in jobs for these companies through centralizing their customer requests, Spruce ensures that businesses with trustworthy, quality services continue to survive and thrive, making the lives of residents easier.
The AAGD awards celebrate industry talent and the incredible standard of excellence in the greater Dallas market. To learn more about the Sapphire Awards, click here.
About Spruce
Spruce is the comprehensive provider of lifestyle services to the multifamily industry. The proptech company currently offers Chores, Housekeeping, Pet Care, Laundry and Dry Cleaning services to over 1,500 select apartment communities throughout the country. Through the Spruce app, residents are able to quickly book services from certified, insured, and background-checked professionals. Spruce is focused on delivering the highest-quality services to residents on-demand. Venture-backed and headquartered in Austin, the company has more than 100 employees and is growing rapidly. Follow us on Twitter and LinkedIn.