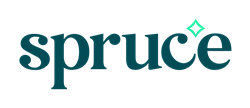 AUSTIN, Texas (PRWEB) March 22, 2022
Spruce is no longer just the leading provider of lifestyle services to multifamily apartment residents. Today the company expands its service to the general public in Austin, Texas, where the company is headquartered. Before now, only residents who lived in select apartment buildings in Austin and 17 other U.S. markets could use its services. Today, anyone in the Bat City with a mobile device can download the Spruce platform from iOS or Google Play to schedule housekeeping services on-demand directly to their home, regardless of whether they live in a multifamily apartment building, a single family home such as a condo, house or townhouse. Austin homeowners and residents interested in signing up for Spruce can now register at http://www.getspruce.com/spruce-registration.
"This announcement is the product of hard work and big ideas from the Spruce team," said Spruce CEO and Founder Ben Johnson. "We have a vision of Spruce being available to residents all over the country – no matter if they live in a partner community or in a single family home. This is the first step of that vision coming to fruition and I couldn't be more proud of my team for getting us here and can't wait to see where we go next."
Spruce offers a wide array of services from full housekeeping to a quick clean up conducted by vetted and background checked Spruce service professionals. In addition to providing much needed services to homeowners and residents, Spruce serves as an operations management platform for small and medium-sized local housekeeping businesses. It helps these businesses, like Clean Suite, grow rapidly with the opportunity to take on more jobs and expand their business by centralizing their customers, providing workflow optimization and supplying ongoing customer support.
"Spruce has been a partner of Clean Suite since 2018 and this may be the biggest year yet," said Clean Suite CEO and Owner Don Haga. "This partnership has long allowed us to focus on labor recruiting, retention, training and service execution. Spruce acts as our sales, marketing and customer support and we act as its field operations department. As Spruce offers its services to all of Austin, it also allows us the opportunity to grow our business and create more local jobs."
This announcement is a major milestone in Spruce history and another exciting announcement for 2022. Earlier this year, Spruce announced three major new partnerships and added the Twin Cities metropolitan area and Jacksonville, FL to its growing roster of U.S. markets. Spruce is currently available in single family homes in Austin and Houston.
About Spruce
Spruce is the comprehensive provider of lifestyle services to the multifamily industry and is rapidly expanding to serve homeowners and residents in single family homes. The proptech company currently offers Chores and Housekeeping services, as well as partnered services for Pet Care and Laundry to single family homeowners, and residents at more than 1,800 select apartment communities, throughout the country. Through the Spruce app, customers are able to quickly book services from certified, insured and background-checked professionals. Spruce is focused on delivering the highest-quality services on-demand. Venture-backed and headquartered in Austin, the company has more than 80 employees and is growing rapidly. Follow us on Twitter and LinkedIn.