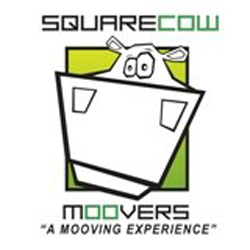 We've gotten more and more requests for moves in areas like Buda and Kyle so it was a logical choice for our newest Austin location. - Wade Lombard
Austin, TX (PRWEB) July 11, 2014
As the city of Austin has grown, so has Square Cow Movers' business. Their latest addition is a new location in the burgeoning region of south Austin. The company has taken over the property that was previously held by Johnny's Autoplex car dealership. The facility is in an ideal area of the city, and the office is outfitted to handle day-to-day operations in addition to offering a limited number of packing supplies.
"In recent years there has been considerable growth in the areas south of Austin," said Square Cow Movers owner Wade Lombard. "We've gotten more and more requests for moves in areas like Buda and Kyle so it was a logical choice for our newest Austin location." A recent presentation from the Buda City Council noted that it's one of the fastest growing cities in the U.S. with a population increase of 39% between 2010 and 2014. Some projections have the Buda population expanding as much as 700% by 2040. Likewise, just south of Buda in Kyle, TX the population has grown from 5,314 in 2000 to more than 30,000 in 2012. Forecasts estimate that Kyle will double in size over the next six years.
Square Cow Movers has seen significant operation expansion this year with a newly opened office in Katy, TX and a relocation to another office in The Woodlands/North Houston area. Currently there are two moving trucks on dispatch at the south Austin location with plans to expand the facility as needed. As with their other locations, Square Cow Movers will be serving both residential and commercial customers out of their south Austin office.
New Square Cow Movers south Austin office is located at:
11517 Manchaca Rd
Austin, TX 78748
To learn more about all the Square Cow Movers locations and the services offered in south Austin, please visit: http://www.squarecowmovers.com.
About Square Cow Movers
Square Cow Movers isn't your typical moving company. Using the Art of Mooving - a no bull, customer-first code of ethics - Square Cow Movers has built a business on providing a personalized moving experience that takes the stress out of a move. With locations in Austin and Houston, Square Cow Movers is the go-to resource for moving in Central Texas.