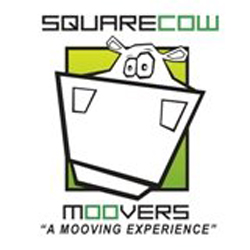 After sponsoring the event last year we knew it was something that we wanted to be involved with again this year. - Mr. Lombard
Austin, TX (PRWEB) July 24, 2014
Square Cow Movers invites movie lovers of all ages to join owner Wade Lombard and his family during the final event of the 2014 Steiner Ranch Movies in the Park film series. Wade and the team at Square Cow Movers are sponsoring the August 9th event, which will feature family-friendly activities and giveaways leading up to the show. One lucky attendee will also win a new tablet simply by entering the free raffle.
"After sponsoring the event last year we knew it was something that we wanted to be involved with again this year," said Mr. Lombard. "We bring the entire family out to enjoy the festivites. It's a great time for everyone, and we're happy we can help make it happen."
The first event was held on May 31st and featured the animated film How to Train Your Dragon. It was followed by the People's Choice movie on June 28th. The August 9th event will be the last in the 2014 summer series.
DETAILS FOR STEINER RANCH MOVIES IN THE PARK
The Steiner Ranch Movies in the Park events are open and free to the public. Movies are family-friendly and have been selected by either popular vote or the event organizers.
Movie:
My Big Fat Greek Wedding
Location:
Bella Mar Park
12401 Calistoga Way
Austin, TX
Time:
Saturday, August 9, 2014
8:30-10:30 PM
Attendees are urged to get to the park early since seating is on a first come first served basis. People are encouraged to bring blankets and lawn chairs for seating. Refreshments will be sold by the Lady Vipers Lacrosse team at the concession stand with proceeds going to benefit the team. For more details and information please visit, http://www.SteinerRanchMovieInThePark.com.
To learn more about Square Cow Movers, the services they offer and their community involvement, please visit: http://www.squarecowmovers.com
About Square Cow Movers
Square Cow Movers isn't your typical moving company. Using the Art of Mooving - a no bull, customer-first code of ethics - Square Cow Movers has built a business on providing a personalized moving experience that takes the stress out of a move. With locations in Austin and Houston, Square Cow Movers is the go-to resource for moving in Central Texas.