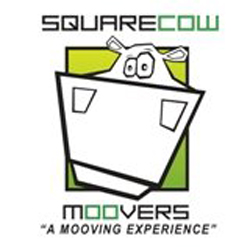 The change has given us an opportunity to find an even better location for serving our clients in The Woodlands and North Houston. - Wade Lombard
The Woodlands, TX (PRWEB) July 09, 2014
After three years of being in their original location, Square Cow Movers has now opened a new location in The Woodlands, TX. Last month the moving company put its skills to good use in their move from 26910 Interstate 45 Suite 102 Spring, TX to the new office at 2731 Spring Stuebner Rd. Suite K Spring, TX 77386.
Square Cow Mover's relocation was prompted by development, which is affecting much of the area. Their original location is currently in the process of being leveled and modified into an entirely new space. After careful consideration the moving company selected the space on Spring Stuebner Road that had previously been occupied by Builders Technical Services.
The space is comparable to the previous Square Cow Movers location, which was nearly 5,000 square feet and located on the east side of Interstate 45 North right below Woodlands Parkway/Robinson Road. The new location at 2731 Spring Stuebner Road is just west of Interstate 45 North and farther south while still being convenient to The Woodlands. "The area is growing, which is great for our business," said Wade Lombard, one of the owners of Square Cow Movers. "The change has given us an opportunity to find an even better location for serving our clients in The Woodlands and North Houston."
Square Cow Movers was able to maintain their phone number 281-419-8282, which has helped to make the transition as seamless as possible on employees and customers. To learn more about all the Square Cow Movers locations and the services they offer, please visit: http://www.squarecowmovers.com.
About Square Cow Movers
Square Cow Movers isn't your typical moving company. Using the Art of Mooving - a no bull, customer-first code of ethics - Square Cow Movers has built a business on providing a personalized moving experience that takes the stress out of a move. With locations in Austin and Houston, Square Cow Movers is the go-to resource for moving in Central Texas.