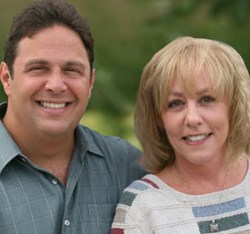 We had not intended to create a knitting needle revolution... Square needles allow many knitters with stiff joints to return to the craft.
Spokane, WA (PRWEB) January 30, 2014
Carpal Tunnel and Arthritis sufferers are getting a very unusual prescription by some doctors these days…knitting! Kollage has recently re-released their square needles here in the United States and are now made here in America. Knitting with this new type of square knitting needle actually stimulates circulation and improves dexterity especially in older hands. Knitting with traditional needles can often cause cramping as the circular design is harder to grip.
The Kollage square needle idea came from a happy accident by the father of one of the owners. "We had not intended to create a knitting needle revolution. We just wanted to send our yarn stores a special Christmas present to show our appreciation for their business. We decided on hand-made needles and asked Mark's father, Mario, to help. He agreed to make a few dozen sets and got several different varieties of rosewood to work with. Once he got them to size, he took them to Susan so she could decide which color rosewood she preferred. At this point the wooden needles were Square® and he planned to round them after she indicated her preference.
Many of these knitters are able to pick up our Square® knitting needles and return to the craft they so enjoy, because the Square® needles reduce stress on their hands. We would love for all knitters to know they are available and look forward to getting the word out. Our little Christmas "present" to our stores many years ago, has become a gift to all who love to knit and crochet."
The Kollage square needles are now being sold by independent yarn shops across the country and internationally.
Paradise Fibers has been in business since 1997 selling yarn, spinning wheels and weaving supplies. The company is family owned and operated and consists of a variety of Romine family members young and old with a sprinkle of dedicated fiber junkies and stunt men.
Contact:
Travis Romine
info(at)paradisefibers(dot)com
http://www.paradisefibers.com