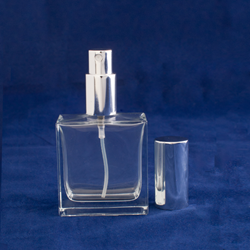 The 60ml was exclusively manufactured for us and demand has been overwhelming." Mr Kay-CEO proudly states…
Bergenfield, NJ (PRWEB) January 11, 2017
Scentsational Shoppe, a leader in the perfume oil and bottle industry, announced today that the company is expanding its bottle inventory with the addition of a new arrangement of Square Style Bottle in different sizes.
These bottles are available in 30ml, 50ml,60ml and 100ml, in a flat square style.
They are available with silver or gold spray pumps or screw-on caps in black, gold or silver. The public has the choice of purchasing them in dozens, trays or cases. These bottles are becoming more and more in demand and customers love the eloquent look.
"The 60ml was exclusively manufactured for us and demand has been overwhelming," Mr Kay-CEO proudly states.
The fragrance Industry has made these bottles a very popular choice since they are extremely stylish and labels are easily applied to them.
Big Fragrance houses to small retailers and even small home crafters have been clamoring for these style bottles. "We have a difficult time keeping these bottles in stock."
It is very important to find the best quality bottles in the market since there are a lot of inferior glass bottles on the market which can make the process of filling and selling a nightmare.
In addition to these Bottles, Scentsational Shoppe offers wide arrangements of glass bottles for the perfume and essential oil industry. Scentsational Shoppe has also earned a reputation for its extensive selection of Grade A perfume oils, ranging from single note oils to designer types.
Scentsational Shoppe is located at 22 South Washington Avenue, Bergenfield NJ 07621.
More information about the company's full inventory is available at http://www.perfumeoils.com.