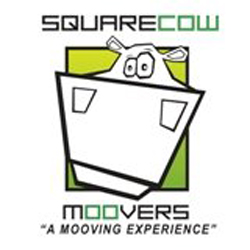 Square Cow Movers owner Wade Lombard said, "Getting the opportunity to address the BBB and show our appreciation, not only for the Torch Award, but also for the work they do within our industry is one we didn't want to pass up."
Austin, Texas (PRWEB) February 26, 2014
Square Cow Movers is excited to announce that in addition to receiving the Better Business Bureau Torch Award for 2014 in the Central Texas Region, they have also been invited to attend the annual meeting held on February 27th at the Better Business Bureau office in Austin, TX. The two hour long annual meeting will include an acknowledgement of the five Central Texas businesses that received the Torch Award for Marketplace Ethics within the 79 counties that make up the local BBB's region.
The Square Cow Movers team will give a short four-minute speech thanking the organization for the recognition. The significance of the award has not been lost on owner Wade Lombard who said, "Getting the opportunity to address the BBB and show our appreciation, not only for the Torch Award, but also for the work they do within our industry is one we didn't want to pass up."
Being selected as a local recipient of the award has now made Square Cow Movers a consideration for the highly coveted International Torch Award. Businesses from the U.S., Mexico, Canada and the Caribbean that have been recognized for their marketplace ethics will be reviewed based on a number of criteria. The winners of the International Torch Awards are set to be announced in June during the first annual BBB Self-Regulation Conference in Washington, DC.
To learn more about Square Cow Movers, their philosophies on doing business and the services they offer, please visit: http://www.squarecowmovers.com
About Square Cow Movers
Square Cow Movers isn't your typical moving company. Using the Art of Mooving - a no bull, customer-first code of ethics - Square Cow Movers has built a business on providing a personalized moving experience that takes the stress out of a move. With locations in Austin and Houston, Square Cow Movers is the go-to resource for moving in Central Texas.