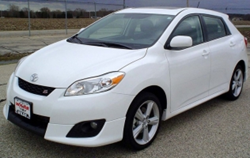 A high risk driver usually has to pay more to become insured due to a previous record of crashes or issues during vehicle operation
Orlando, FL (PRWEB) April 11, 2015
A higher risk of accidents or a continuous crash history could cause some vehicle owners to become uninsurable through a state minimum insurer in the U.S. The Insurance Pros USA company is now helping motorists to quote SR22 car insurance rates through its search system on the web at http://insuranceprosusa.com/auto-insurance.html.
The SR22 or bonded plans that are now supplied through national agencies could help a motorist obtain a valid policy for vehicle coverage. Because the Insurance Pros system searches providers nationwide, automobile owners will now have a better source to rely on to find bonded coverage policies this year.
"A high risk driver usually has to pay more to become insured due to a previous record of crashes or issues during vehicle operation," said one InsuranceProsUSA.com source.
Aside from searching and quoting risk based policies, motorists who use the Insurance Pros USA website have the option of locating full coverage or broad coverage plans this year online. While not all formats of coverage are applicable to every U.S. state, a majority of the plans searchable can be purchased across the country.
"The state minimum, collision and comprehensive plans of protection that drivers can quote with help from our database are supplied by leading insurers," said the source.
The Insurance Pros company has revised its open portal for the public to find more than automobile related coverage policies in 2015. It is now easier for a person to find homeowner, medical and renter insurance plans that can be quoted through the database system daily.
About InsuranceProsUSA.com
The InsuranceProsUSA.com company website supplies a method of obtaining insurer coverage policy quotes that only require a zip code in the U.S. The company has improved the agency listings that people now have access to in 2015. The InsuranceProsUSA.com company has adjusted its total count of auto, motorcycle, health, homeowner and business protection plans that are available to quote nationally.