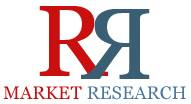 The solid-state lighting market size is projected to reach $22.2 Billion by 2020, growing at a CAGR of 7.31% from 2015 to 2020.
(PRWEB) May 26, 2015
The increasing demand for energy-saving and environment-friendly lighting technologies is driving the growth of the global Solid-State Lighting and other energy-efficient lighting systems market. The advancement in optoelectronics has revolutionized the lighting market and led to the introduction of highly efficient technologies such as LED and OLED.
Environmental concerns have an impact on the market for conventional lighting technologies such as incandescent lamps, halogens, and fluorescent lighting.
Therefore, there is a need for low-power-consuming lighting systems, which are environmentally friendly, and can provide illumination for a significantly long time. SSL technologies, like LED and OLED, can satisfy all these needs and provide greater illumination for a wide range of lighting applications. Browse 77 market data tables & 92 figures spread through 201 pages and in-depth TOC on "Solid-State Lighting & Fluorescent Lighting Market" at @ http://www.rnrmarketresearch.com/solid-state-lighting-market-by-types-led-oled-and-pled-application-general-lighting-backlighting-automotive-medical-verticals-industrial-residential-consumer-electronics-materials-ge-market-report.html .
The geographic segmentation of the Solid-State Lighting & Fluorescent Lighting market covers four major regions of the world, namely, North America, Europe, Asia-Pacific, and Rest of the World (RoW). The report also profiles major players in the lighting market. Some of the major players in this market are Acuity Brands Lighting, Inc, Advanced Lighting Technologies, Inc, Aixtron SE, Applied Materials, Inc, Applied Science and Technology Research Institute, Bridgelux, Inc, Cambridge Display Technology Ltd, Citizen Electronics Co., Ltd, Cree, Inc, Eaton Corporation PLC, Energy Focus, Inc, Everlight Electronics Co. Ltd, Fairchild Semiconductor International, General Electric Company, Intematix Corporation, Led Engin, Inc, LG Innotek Co. Ltd, Lumenpulse Inc, Lustrous Technology, Ltd, Mitsubishi Electric Corporation, Nichia Corporation, Osram Licht AG, Panasonic Corporation, Royal Philips Electronics N.V, Samsung Electronics Co. Ltd, Seoul Semiconductor Co. Ltd, TCP International Holdings Ltd, Tridonic GmbH & Co. KG and Veeco Instruments, Inc. Order a copy of this report at http://www.rnrmarketresearch.com/contacts/purchase?rname=113651 .
In this report, the lighting market has been segmented into Solid-State Lighting & Fluorescent Lighting technologies. The market for type of installation is categorized into new installation and retrofit.The application segment includes general lighting, back lighting, automotive lighting, medical lighting, and others.The industry vertical segment covers residential, commercial, educational, consumer electronics, industrial, medical, and transportation. In all of the market segments, each product type, application, and industry vertical has been analyzed in terms of the qualitative and quantitative aspect, and includes all sub-segments with a detailed analysis. The competitive landscape section primarily focuses on key industry players in the lighting market, their latest developments, and respective market share.
Furthermore, the report entails emerging market trends, advancements in the technological space, market demand of segments,key growth areas, market size, region-wise demand factors, and key competitors'analysis. Priced at $4650 for a single user PDF, a discount on "Solid-State Lighting & Fluorescent Lighting Market by Technology (LED, OLED, CFL), Type of Installation (New, Retrofit), Application (General Lighting, Backlighting, Automotive Lighting, Medical Lighting), Vertical, & Geography – Forecast to 2020" research report can be requested at http://www.rnrmarketresearch.com/contacts/discount?rname=113651 .
FL is currently the most popular technology in the market for lighting applications as it is more energy-efficient than incandescent lamps and halogens, and generates minimal heat. However, this technology uses mercury vapor; which is poisonous. Hence, broken and used fluorescent lamps can be an environmental hazard if not disposed properly. This has become a major concern for governments and environmentalists all over the world. SSL is being promoted as the best alternative to all conventional lighting technologies as it overcomes all these drawbacks.
SSL is an emerging technology with a high growth potential across several lighting applications including general lighting, automotive lighting, and medical lighting, among other applications. LEDs were initially used for signage, traffic lights, and backlighting. With further research and development in the field of optoelectronics and the introduction of LEDs capable of emitting white light, more market opportunities have been created for SSL, particularly in general lighting and automotive lighting. High-brightness LEDs, which can give a sense of natural light, are ideal for illumination of homes, office spaces, streets, and other commercial establishments.
For more inquire @ http://www.rnrmarketresearch.com/contacts/inquire-before-buying?rname=113651
Related Market Report:
"Display Market by Type (Conventional, 3D, Transparent, Flexible), Technology (LED, OLED, LCD, E-Paper), Application (Consumer Electronics, Automotive, Retail & Banking, Medical & Industrial) & Geography – Trends & Forecast to 2020" Companies profiled in this research report are Atmel Corporation, AU Optronics Corp, Cambridge Display Technology Ltd, Corning Incorporated, Dupont, Fujitsu Limited, General Electric, Hewlett-Packard Company, Kent Displays Inc, LG Display Co. Ltd, Mitsubishi Electric Corporation, NEC Display Solutions, Panasonic Corporation, Samsung Electronics Co. Ltd, Sharp Corporation, Sony Corporation, Toshiba Corporation and Universal Display Corporation discussed in this research available at http://www.rnrmarketresearch.com/display-materials-market-by-material-metal-oxide-a-silicon-ltps-pet-pen-photonic-crystals-technology-oled-led-tft-lcd-led-lcd-plasma-lcos-dlp-application-conventional-3d-transparen-market-report.html .
Explore more Electronics Market Research Reports at http://www.rnrmarketresearch.com/reports/information-technology-telecommunication/electronics .
About Us:
RnRMarketResearch.com is your single source for all market research needs. Our database includes 500,000+ market research reports from over 100+ leading global publishers & in-depth market research studies of over 5000 micro markets.