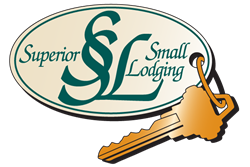 "Failing to plan is planning to fail", and no one can afford to fail, when the safety of people and property are at stake
Ft. Lauderdale, FL (PRWEB) June 30, 2015
Planning and preparedness are absolutely essential precursors for effective response to disasters and emergency situations. In conjunction with "Disaster Awareness Month", the Superior Small Lodging Association (SSL) has joined with the American Red Cross (ARC) and Mr. Restoration, a Florida disaster recovery company, to provide association members with the knowledge needed to help them prepare, protect and preserve people and property, for the coming hurricane season.
"Failing to plan is planning to fail", and no one can afford to fail, when the safety of people and property are at stake" said Stephen Rowe, president of Mr. Restoration. Superior Small Lodging members are therefore encouraged to have an individual emergency disaster plan that addresses the steps necessary to protect property, guests and self. They received step by step instructions from both the Red Cross and Mr. Restoration that included preparation for before, during and after the storm and knowledge of evacuation zones, shelters and most importantly, what steps to take to get guests to safety.
The SSL partnership with the ARC adds participating member properties to the ARC Housing Assistance Program. During an emergency if temporary housing is needed the American Red Cross can be confident that they are placing families who are in need in safe, clean and comfortable accommodations.
About The Superior Small Lodging Association
The Superior Small Lodging Association (SSL) is a non-profit association of independently owned and managed boutique Inn's, B&B's and hotels throughout the State of Florida with fewer than 50 rooms that have achieved a certain level of excellence.
Established in 1989 to bring brand awareness to the smaller boutique lodgings as an alternative to the large corporate branded hotel chains, the Superior Small Lodging Brand has come to represent a partnership of unique lodging properties offering a high level of service, comfort and cleanliness at competitive rates.
Each year our members' properties are inspected by an independent inspection company and those that meet specific cleanliness standards are recognized with our White Glove Award for cleanliness. Excellence in quality and service are also recognized. With approximately 170 member properties representing almost 3,000 hotel rooms, time shares and vacation rentals throughout the State of Florida the success of the Superior Small Lodging program is undisputed and gives prospective guests the comfort of knowing that when they book a Superior Small Lodging property they can be assured of a high standard of excellence.
About Mr. Restoration
MR. Restoration is the premier Mold, Fire, and Water Damage specialist for South Florida and the Greater Tampa areas. Owners, Stephen Rowe and Matthew Mailey, are knowledgeable, prepared, and highly experienced in repairing damages inflicted on properties by the aftermath of a hurricane or other disaster. While they agree that hurricanes are, "a lot of wind and rain", they quickly remind us that hurricanes forces also include dangerous storm surges, tornadoes, and extensive flooding … not to mention, the health hazard of noxious mold, that occurs after the storm has passed and the skies have cleared. Mr. Restoration's goal is safety and preparedness, providing guidance and information, for before, during, and after the storm…and easy restoration and clean-up experience should disaster strike.
About the American Red Cross
The American Red Cross prevents and alleviates human suffering in the face of emergencies by mobilizing the power of volunteers and the generosity of donors.
The American Red Cross, through its strong network of volunteers, donors and partners, is always there in times of need. They aspire to turn compassion into action so that all people affected by disaster receive care, shelter and hope; .our communities are ready and prepared for disasters; everyone in our country has access to safe, lifesaving blood and blood products; all members of our armed services and their families find support and comfort whenever needed; and in an emergency, there are always trained individuals nearby, ready to use their Red Cross skills to save lives