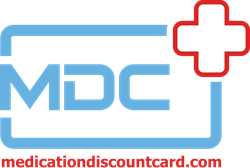 Margate, NJ (PRWEB) April 03, 2014
Depression continues to be a serious issue plaguing Americans, in spite of the fact that treatment options are more advanced than ever. The Centers for Disease Control and Prevention estimates that more than half of those diagnosed with depression go untreated, while many more are unable to afford the medications they are prescribed. However, there are resources to help save money on prescription medicine.
MedicationDiscountCard.com offers savings of 10%-75% on Prozac and other SSRI (selective serotonin reuptake inhibitors) drugs that are often prescribed to treat depression. Depression doesn't just affect mood; it can also cause or exacerbate a host of other medical issues, such as obesity, stroke, heart disease and sleep disorders. A Prozac discount card can go a long way toward improving the quality of life for people suffering from depression.
Saving money on prescriptions with MedicationDiscountCard.com is easy, and there's no cost to get started. Patients can print out their Prozac coupon on a home computer or have it mailed to their home for free. No physical exam or doctor's note is needed, and there is no questionnaire or paperwork to fill out. Once the card is in hand, patients can enjoy big savings on Prozac, Wellbutrin, Lexapro and other anti-depressants from participating pharmacies across the United States. There are thousands of chain and local pharmacies that accept cards from MedicationDiscountCard.com, including Cub, Winn-Dixie, Walgreens, CVS, Kmart, Kroger, Costco, Rite-Aid, Albertsons, Publix, Safeway, Giant, Fred's and many more. Cards can be used as often as needed, and they do not expire.
Depression can profoundly affect productivity and quality of life for those who suffer from it. Depressive symptoms can be chronic, recurring, or related to a specific life event, such as job loss or divorce. Prozac discount cards and discounts on other anti-depressants can make an enormous difference in recovery time, recurrence and overall wellbeing by making these medications more accessible. Jeremy Duboys, President of MedicationDiscountCard.com, explains their mission: "We are aware that millions of Americans are losing out on healthcare because prescription prices are too high. That's why our card offers you a discount of up to 75% on thousands of prescription drugs." Visit http://www.MedicationDiscountCard.com today for access to more affordable prescription medications.