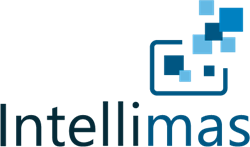 Our new whitepaper...lays out the case that companies need to have realistic expectations in their ability to eliminate spreadsheets
Summit, NJ (PRWEB) September 16, 2015
Singletree Technologies, an innovative supplier of software to Retail and Manufacturing companies, has announced the release of a new whitepaper called "Why Enterprise Implementations Leave Spreadsheets in Their Wake…and What You Can do About it." The whitepaper makes the argument that although enterprise systems are implemented with the objective of eliminating off-line spreadsheets, they still exist in most companies well after go-live. In addition, many of these spreadsheets are handling core business functions and run the risk of triggering business interruption or poor decisions due to their ad hoc nature.
"Our new whitepaper is based on our many years of business consulting experience", said Vincent Candela, President of Singletree Technologies. "It lays out the case that companies need to have realistic expectations in their ability to eliminate spreadsheets when deploying enterprise applications such as ERP, PLM, SCM and CRM systems."
Shane Walters, CTO of Singletree Technologies, commented, "Many companies have dealt with the issue of spreadsheets tactically by managing them with a document management solution or by the purchase of other tools that can extract data from them. However, spreadsheets are still user driven, ad-hoc tools at the end of the day and do not allow for a corporate, repeatable process."
Singletree Technologies has developed an application called Intellimas® that replaces spreadsheets. It typically serves as an extension of PLM, ERP or SCM systems. Customers have used Intellimas® to manage business functions where speed is a must, including Product Costing and RFQ's, Sample Tracking, Work in Process Tracking, Product Sourcing, and Vendor Compliance. Singletree challenges their prospective customers to replace any core business spreadsheet with a free proof of concept.
About Singletree Technologies
Founded in 2001, Singletree Technologies, LLC is a software and consulting company that focuses its efforts on streamlining the business processes of Retail and Manufacturing companies. Their applications are always created with usability and flexibility in mind. Learn more about Singletree at http://www.singletreetech.com.