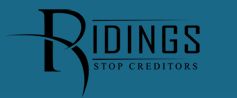 First, said Ridings, when someone files for bankruptcy, they get a discharge for their debt.
St. Louis, MO (PRWEB) October 09, 2014
Ridings Law Firm, which is based in Brentwood, Missouri, has developed a new plan to help their bankruptcy clients improve their credit scores. The firm, which handles Chapter 7 and Chapter 13 bankruptcy cases in and around the St. Louis area, has created their step-by-step process to allow individuals who have filed for bankruptcy to achieve a credit score of 700 or better within twelve months of that filing.
Ridings Law Firm outlined their plan in their eBook "Bankruptcy Nuts and Bolts," which is available for download at no charge on the firm's website. The book launched on September 15, 2014.
Personal bankruptcy can be applied to a variety of different debts, including those from credit cards, medical bills, foreclosures, payday loans, student loans, some older taxes and even deficiency balances on repossessed cars. Will Ridings, Principal of Ridings Law Firm, explained the relationship between the bankruptcy process and the firm's approach to rebuilding credit after a bankruptcy.
First, said Ridings, when someone files for bankruptcy, they get a discharge for their debt. After filing for bankruptcy, a person must ensure that credit bureaus are reporting a zero balance discharge. Credit bureaus can often report an inaccurate balance, and this can hurt a person's credit score.
The next step, according to the plan from Ridings Law Firm, is for the client who filed bankruptcy to obtain a secured credit card from a bank that reports to all of the credit bureaus. The client should use this card each month to buy gas, groceries, clothing and other goods and then pay it off in full every month; in other words, the client should never have an outstanding balance on that card.
After about seven months, Ridings and his firm advise clients to apply for a Discover credit card, as Discover will report to all three-credit agencies. The client then uses the Discover card the same way he or she used the secured bankcard.
This process, said Ridings -- St. Louis bankruptcy lawyer, helps bankruptcy clients get their lives back on track. "I have clients that clear off 20, 30, $40,000 worth of credit card balances," he commented. "The really wonderful thing about filing for bankruptcy is that it gets rid of a lot of debt and gets your credit score up to par in order to buy houses, cars, cell phones plans and other goods. Most people get to keep all their property, as well."
Ridings also explained that bankruptcy clients with high debt and low credit scores can take advantage of government-backed programs to relieve their debt and rebuild their credit. His firm's program, he said, also serves the needs of many people in these situations.
"There's a lot of need for debt management solutions," said Ridings. "People can actually drive themselves crazy trying to pay off debts."
Ridings acknowledged that each person's bankruptcy case is going to be different. Although all of Ridings Law Firm's plans for clients are structured the same, the paths to achieving a credit score of 700 are tailored to each individual.
Ridings and his staff are optimistic about the plan's impact on its bankruptcy clients. "I think [the new plan] will affect clients in a positive way," said Ridings. He also gave an example of one of the long-term benefits to improving one's credit score: "Not a lot of people pay attention to their credit scores, but they can save thousands of dollars in insurance premiums with a credit score of 700 or better."
Ridings also had a warning to those who file for bankruptcy and look elsewhere afterwards to fix their credit. "Some credit repair companies out there are not law firms; they end up charging people a lot more money than they should in order to solve a problem. And sometimes this isn't even successful," he said. "However, when a client works with an attorney who has a comprehensive plan to eliminate debt and increase a credit score, this is a huge stepping stone to financial health without overcharging clients."
About Ridings Law Firm:
Ridings Law Firm has a team of experienced attorneys working to help individuals who are planning either a Chapter 7 or a Chapter 13 Bankruptcy. They can help assist with bankruptcy, the Fair Credit Reporting Act, the Means Test, and more. To learn more about their services, visit http://www.ridingslawfirm.com.