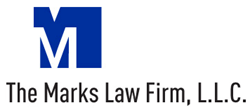 One common problem that divorced couples face when it comes to their children's education is whether to send them to a private school
St. Louis, MO (PRWEB) September 17, 2013
While the start of a new school year can be exciting for children, it can be a stressful time for parents. At this time of year, many legal questions tend to arise from divorced parents who share custody of their children. St. Louis divorce attorney Jonathan Marks of The Marks Law Firm, L.L.C. has decided to take on some of these common family law issues.
One common problem that divorced couples face when it comes to their children's education is whether to send them to a private school. Many parents decide to make the often substantial financial investment in a private school, but this decision is never easy. Unfortunately for divorced couples who share custody of their children, this argument can often end up in a courthouse.
"In Missouri, unless both parents agree to have their child attend private school, the child cannot attend private school unless the divorce decree has a mediation provision," Marks said. "If even after mediation the parents cannot agree, the child will remain in public school unless (a) the parent seeking private school agrees to pay all of the tuition, or (b) the parent seeking private school decides to return to court by filing a motion to modify."
Unfortunately, this issue becomes more complicated in Missouri when a child eventually decides to attend college. "Presently," Marks said, "no statute specifically tells a family court it must enter a provision regarding the allocation of higher education expenses or, in fact, if it has the authority to make a parent contribute at all."
Still, Marks notes that courts do make these types of allocations in the form of "other" child support expenses. "When handled in this manner, the court effectively allocates each party contribute based upon his or her income share," Marks said. "One must be careful, however, because if all of the education costs are put on the parent paying support, it will result in a child support credit, whereas putting them with the parent receiving support will result in a much higher child support amount."
Marks's experience with the intricate nature of divorce and family law has made him a resource to the community concerning sensitive issues such as these. If you have a question about your divorce and how it might affect your children's education, please contact The Marks Law Firm, L.L.C. at (314) 993-6300.
About Jonathan Marks
Jonathan Marks is an experienced family law attorney in St. Louis. He received his Bachelor of Journalism from the University of Missouri – Columbia in 1993 and his Juris Doctorate from the University of Missouri – Columbia in 1997. Marks is admitted to practice in the State of Missouri and the State of Illinois as well as in the United States District Courts surrounding the St. Louis area and the United States Court of Appeals for the Eighth Circuit.
Marks was recognized by Missouri Lawyers Weekly as one of Missouri's Up & Coming Lawyers in 2008 and has been designated annually since 2008 as a Super Lawyer Rising Star by Missouri/Kansas Super Lawyers, a publication of Law and Politics Magazine. He is currently authoring "Family Law and Criminal Law: A Practitioner's Handbook" for the American Bar Association.