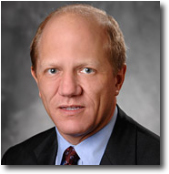 St. Louis, MO (PRWEB) October 28, 2015
National talcum powder attorneys provide the latest news on a talcum powder lawsuit they currently have pending in St. Louis.* According to the firm, the case is advancing quickly toward the date of its jury trial with important advancements:
"In the past week, several important developments have occurred. While they may sound mundane or difficult to decipher for the average reader, we can report that the case is still on track and moving forward. Other talcum powder lawsuits around the country have been dismissed early in their proceedings, but this St. Louis talcum powder lawsuit, filed on behalf of approximately fifty plaintiffs from around the United States, continues to hold water.
"For the women and families we are representing in this case, we do hope a positive conclusion will be reached as soon as possible. However, as attorneys committed to achieving justice even in the most complex of cases, we are committed to following this litigation through as long as it takes. We are working with a strong team of litigators and we have committed our firm's significant resources to a favorable outcome," explained a representative of the Onder Law Firm.
In the past week, court documents reflect the following developments in this talcum powder lawsuit pending in the City of St. Louis District Court: On October 20, an Affadavit of Service of Subpoena was filed for Janssen Pharmaceuticals, Inc. A Motion for Admission of W. Mark Lanier Pro Hac Vice was filed electronically on the same day. On October 22, Martin J. Buckley appeared for Janssen Pharmaceuticals, according to the court record. On October 24, Buckley & Buckley appeared on behalf of Janssen Pharmaceuticals, Inc. and a Motion to Quash Deposition Subpoena Duces Tecum was also filed on behalf of Janssen Pharmaceuticals, Inc.
This talcum powder lawsuit is presided over by Judge Rex M. Burlison. This particular case represents more than sixty women or families of women who allege their diagnosis of ovarian cancer is linked to their routine use of talcum powder for feminine hygiene in the perineal region, according to court documents. The plaintiffs allege the women would not have used talcum powder in this manner had they been warned of the alleged risk, according to court documents.
Furthermore, this talcum powder lawsuit alleges that the defendants, including Johnson & Johnson, knew of the alleged link between talcum powder and ovarian cancer and engaged in marketing campaigns to intentionally deceive potential customers, according to court documents.
The court case cites numerous studies that have been conducted over the past four decades which conclude the regular use of talcum powder for female genital dusting can result in an increased risk of ovarian cancer of 33-41%, depending on the frequency of use, according to court documents.
For more talcum powder lawsuit news and information, please visit the firm's talcum powder lawsuit website. The Onder Law Firm is currently accepting inquiries from women and the family members of women who developed ovarian cancer and have used talcum powder for feminine hygiene. Talcum powder lawyers are investigating these inquiries for possible talcum powder lawsuits. For a free, no-obligation talcum powder lawsuit evaluation with an experienced attorney, please contact the firm.
The Onder Law Firm also welcomes talcum powder lawsuit inquiries from other law firms, either to handle these inquiries or work as co-counsel.
About The Onder Law Firm
Onder, Shelton, O'Leary & Peterson, LLC is a St. Louis based personal injury law firm handling serious injury and death claims across the country. Its mission is the pursuit of justice, no matter how complex the case or strenuous the effort. Onder, Shelton, O'Leary & Peterson has represented clients throughout the United States, and other firms throughout the nation often seek its experience and expertise on complex litigation. It is a recognized leader in products liability cases such as window blind cord strangulation and pharmaceutical litigation. The Onder Law Firm's talcum powder lawyers provide information to the public at TalcumPowderCancerLawsuitCenter.com.
**Tiffany Hogans et al v. Johnson & Johnson et al, Case 1422-CC09012-01, City of St. Louis Circuit Court