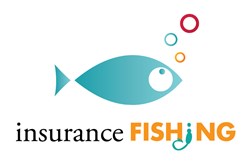 InsuranceFishing.com is a one-stop website that quickly and easily connects consumers with live local insurance agents.
St. Louis, MO (PRWEB) February 20, 2014
Insurance Fishing, an online company which helps those seeking insurance connect with local insurance agents, is sharing some tips on how to find the best and cheapest online insurance quote. The Insurance marketplace is cluttered, with many, many choices when it comes to insurance quotes. Insurance Fishing wants to help the consumer compare insurance quotes.
"The average homeowner spends about 2% of their annual income on their policy, so it's important to maximize what you get for your buck," says Chans Weber of InsuranceFishing.com. "Some homeowners are unaware that there are free quotes available online, and instead opt to pay for an insurance quote. However, there are websites, like InsuranceFishing.com, that offer insurance policy comparisons at no cost."
InsuranceFishing.com doesn't only help connect consumers with local insurance agents, the website also provides a great tool to compare insurance quotes at no cost. Consumers can easily do this for St. Louis Insurance and Kansas City Insurance.
To get the very best insurance rate from your search, keep these three tips in mind:
Compare Many Policies at Once
While it is easy to simply speak with one insurance agent from the beginning, the Internet provides a wonderful opportunity to compare multiple policies in an easy to understand manner. Having a good idea of what your options are – and what is available in your price range – is a good strategy to follow before you contact an insurance agent.
Know What You are Looking For
Always know the type of policy you are looking for. This will help you avoid any unnecessary fees and reduce the chance that you will be overcharged.
Use Your Online Quote to Refine Your Search
Use your online quote as a baseline for your decision-making. Always determine what your price range and coverage needs are and then go from there. It's important to remember that your first quotes will most likely be for basic coverage and that every state has different requirements when it comes to what level of insurance you might need. You will need to determine what sort of add-ons the state requires.
InsuranceFishing.com is one of the premier insurance rate quote comparison sites in the Midwest. Visit the website for all of your St. Louis auto insurance, St. Louis car insurance, St. Louis renters insurance and St. Louis homeowner's insurance needs.
For more information, visit insurancefishing.com
About InsuranceFishing.com
InsuranceFishing.com is a one-stop website that quickly and easily connects consumers with live local insurance agents, so they can get the best possible rates and coverage on all of their car, rental and homeowners insurance needs. There is no cost to access the website and no registration is required.