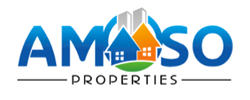 Applicants who find these comprehensive listings can then apply online with a computer or even a smart phone, thanks to one of the program's features.
St. Louis. MO (PRWEB) September 09, 2014
In August of 2014, AMOSO Properties decided to update their business system by investing in new software. The software, called AppFolio Property Manager, offers effective solutions to help both property owners and tenants, allowing AMOSO Properties to manage rental units productively and efficiently. The company is excited to share the many benefits this update offers.
AppFolio Property Manager is designed to help property manager's work more effectively with property owners and tenants through every step of renting and living in an apartment. When a rental unit is available, for example, the software allows AMOSO Properties to quickly post online advertisements on their company website and hundreds of websites renters use to find housing. AppFolio Project Manager even allows landlords to compare the prices of similar local units, helping to fill properties faster and maximize an owner's revenue.
Applicants who find these comprehensive listings can then apply online with a computer or even a smart phone, thanks to one of the program's features. As applications roll in, the software performs a variety of checks on the potential tenant's background, credit, and rent payment history in minutes, helping to identify and place the best renters immediately.
The AppFolio Property Manager is also extremely helpful for property owners and tenants when units are occupied. First, the program gives residents three quick and easy electronic payment options: cash, e-check, or credit card. The system then allows property managers to directly deposit funds into the property owner's bank account instead of sending a check in the mail. AppFolio Property Manager also keeps track of these owner statements in an online Owner's Portal, saving time and paper and allowing property owners to easily access their property information. Finally, the software can be used to log work-orders and communicate with vendors in the event that maintenance problems arise. This helps property managers resolve problems quickly, while also keeping owners informed of the work and its progress.
While the system is still new, AMOSO Properties is enthusiastic about the many ways the software can improve the quality of life of their tenants, as well as the convenience it offers property owners. Already, they are seeing many ways the technology can help them improve access to maintenance service and generate faster response times, especially since the system allows tenants to submit online requests for service and repairs.
"This streamlines the maintenance process," said Joe Ord, President of AMOSO Properties. "We hope it makes for a more pleasant and comfortable living experience."
Given the variety of services it offers, AMOSO Properties is considering AppFolio Property Manager a serious advantage when it comes to providing the attention to detail tenants and property owners often need. As housing prices in the St. Louis area reach historic lows, they realize that many people will be looking for ways to invest in properties, while others may simply looking for a new place to live. AMOSO properties offers services to both of these groups, and with the help of their new technology, expect to do so more effectively than ever before.
About AMOSO Properties:
AMOSO Properties is known as the top property management in St. Louis. Founded in 2010, AMOSO Properties specializes in providing expert property management techniques to owners of investment properties. This allows owners to meet the demands of property ownership, while also offering tenants an easy and enjoyable living experience. For more information, please visit http://www.amosoproperties.com.