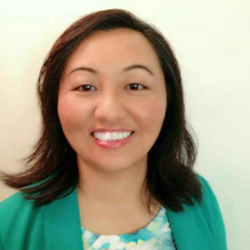 We prequalify clients quickly over the phone, internet, or email and take care of all the details, from application to closing. We are quick, efficient, friendly and easy to talk to
St Paul, MN (PRWEB) November 24, 2014
Team USA Mortgage is a mortgage broker assisting their clients in finding the best residential mortgage loan options for their financial needs. They work with clients on either purchasing a home, refinancing homes they already owned, purchasing a second home, investment properties or any other mortgage loan options they are seeking to qualify for.
"We prequalify clients quickly over the phone, internet, or email and take care of all the details, from application to closing. We are quick, efficient, friendly and easy to talk to. We make sure our clients are informed and updated every step of the way," says Team USA Mortgage Branch Manager, Chong Mae Yang.
Team USA Mortgage works with lenders who offer a variety of loan options for various situations such as a Federal Housing Administration (FHA) approved loan with minimum 3.5% down payment, low credit score, gift funds from family members and is safe and secure.
FHA loans have been helping people become homeowners since 1934. The Federal Housing Administration insures the loan, so Team USA Mortgage can offer a better deal. FHA loans have low down payments, low closing costs, and easy credit qualifying. FHA also has a loan that allows you to buy a home, fix it up, and include all the costs in one loan. Or, if you own a home that you want to re-model or repair, you can refinance what you owe and add the cost of repairs - all in one loan. FHA also has financing for mobile homes and factory-built housing. These loans tend to be more lenient on areas such as credit, funds to close and co-borrowers.
"I know financing can be an intimidating experience for a lot of people, that's why I strive to provide friendly experience and great communication at all times. At Team USA Mortgage, we have access to endless pool of investors, so we can offer our clients more options with better rates and services than other mortgage providers," says Yang.
For more information and to check out their new website, visit:
Team USA Mortgage
393 Dunlap Street N, Suite 450G
St Paul, MN 55104
651-328-3071
http://www.mortgagesolutions123.com
JGM Properties works with over 200 tenants, including Team USA Mortgage to provide office, warehouse, and retail space for lease in Minnesota. Founded in 1980, JGM Properties and owns and manages the Central Midway building, as well as 15 suburban Minneapolis warehouse, and office space properties.
"My experience working with JGM has been excellent. Jay has been wonderful at making us feel welcome and important as a tenant at Central Midway," says Yang.