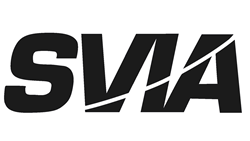 Stable value funds now represent 12% of the $6.37 trillion in the US DC plan market.
Washington, DC (PRWEB) October 21, 2015
Defined contribution plan investors continue to rely upon stable value amid market turbulence and Fed rate speculation. The Stable Value Investment Association's latest survey shows that stable value funds had more than $770 billion in stable value assets as of the second quarter of 2015. Stable value funds, which are only available in defined contribution plans, now represent 12% of the $6.37 trillion in the US defined contribution plan market.
Stable value is designed to provide a consistent and positive return combined with capital preservation to millions of plan participants in over 165,000 defined contribution plans. Stable value funds appeal to risk adverse defined contribution plan participants, which may be those close to retirement, individuals in retirement, as well as younger defined contribution plan participants who are looking to diversify their DC portfolio. Many use to stable value to balance out higher returning, riskier investments such as stocks and/or other bond funds.
The average annualized stable value crediting rate was 2.20% as of second quarter 2015, and stable value has consistently provided a significantly higher return than most money market funds, which are offered as an alternative conservative investment option in some defined contribution plans.