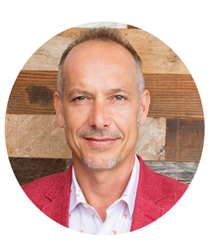 There are a lot of Realtors I know and respect on the top 1,000 list, so to rank among the best of the best is truly an honor.
Santa Monica, California (PRWEB) April 14, 2016
Every year, the Wall Street Journal publishes a list of the top 1,000 Realtors from rankings provided by Real Trends, a real estate industry professional organization. Only the top 0.05% of Realtors make the list, which is dependent on their closed sales volume. Santa Monica Realtor Stacey Valnes, founder and broker at Valnes Bell Realtors, notes that his current sales figures would rank him within the 100 top-selling Realtors in the nation.
"There are a lot of Realtors I know and respect on the top 1,000 list, so to rank among the best of the best is truly an honor," said Valnes. "I look forward to continued strong relationships with my clients, who have allowed me to reach this pinnacle of success."
In addition to real estate sales, Valnes specializes in income properties and home makeovers that help sellers achieve the most income from their properties. He recently completed a full restoration on a beach cottage property in Ocean Park that he then sold to a lucky buyer.
"I also enjoy taking the knowledge I've gained from nearly 20 years in the real estate business to remodel and resell my own properties," Valnes said. "I can spot a diamond in the rough and polish it into an outstanding Southern California home."
Valnes' real estate expertise allows him to serve clients all over the Los Angeles area, including Pacific Palisades, Venice, Brentwood and Malibu. This expanded reach is one factor in the outstanding sales volume that puts him among the nation's top producers.
"I am devoted to serving the Westside of Los Angeles," Valnes said. "It's an area I know and love, and I feel a kinship with the clients I am able to serve there."
To learn more about Valnes Bell Realtors®, visit the company website at ValnesBell.com.
About Stacey Valnes
Stacey Valnes has served clients in the real estate industry for 18 years. He is the founder and broker at Valnes Bell Realtors, a company that offers myriad services to clients in all aspects of real estate. Valnes provides top-notch expertise to home buyers, sellers and those considering entering the market. He lends his knowledge to sellers to help them reach a maximum selling price, and he also can advise clients on a realistic expectation for their home valuation. At home, Valnes spends time with his spouse and five children.
About Real Trend's "The Thousand" List
Residential real estate industry authority Real Trends has released its national list of the top 0.05% of Realtors and Realtor teams for the past nine years. The 2016 list will mark the 10th anniversary of the publication, which is seen annually in the Wall Street Journal. Realtors and teams each are ranked according to top sales by sides and by volume. "The Thousand" list comes out in June of each year.
###
Press Contact:
Stacey Valnes