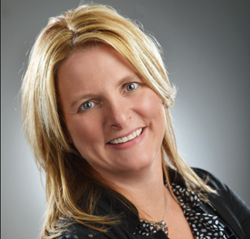 The support and presence of the iconic CENTURY 21® brand and my peers at CENTURY 21 Ace Realty have been crucial to my success and to receiving the DOUBLE CENTURION Producer award. Stacey Hennessey
Appleton, WI (PRWEB) March 03, 2016
Lauding the extraordinary efforts of its sales force, CENTURY 21 Ace Realty recently recognized sales associate Stacey Hennessey with the DOUBLE CENTURION Producer award for sales production. Century 21 Ace Realty is a real estate agency offering full-service brokerage, relocation assistance, and mortgage, title and closing services.
The DOUBLE CENTURION Producer award is awarded to associates that earn $450,000 in sales production or 130 closed transaction sides within a calendar year.
"Stacey Hennessey is a consummate professional who time and time again exceeds the expectations of her clients in order to provide an unmatched level of service and peace of mind during the real estate transaction," said Dawn Christensen, broker/owner of CENTURY 21 Ace Realty. "Stacey is a leader and innovator within the real estate community and CENTURY 21 Ace is extremely proud to have her on our team."
Stacey Hennessey has six years of experience in the real estate industry, all of them with the Century 21 family. Hennessey's hard work has earned the respect of professionals working in the field of real estate. Ask Christopher Klingman, at Klingman Law Office, "As an attorney practicing Real Estate, I have dealt with many real estate agents over the years. So when my wife and I relocated to the Fox Valley, we did our homework."
Klingman added, "Through our research we found Stacey Hennessey, and she was everything we expected and more. She and her staff worked to make sure that we got the house we wanted for a great value, and then to make sure the transaction was as smooth as possible. We closed right when we were supposed to, and there were no surprises at the closing table. She was there for us when we needed her, and she made our major life change as easy as possible. I readily recommend Stacey to clients and friends alike."
Stacey knows her success is due in large part to the people she works with. "The support and presence of the iconic CENTURY 21® brand and my peers at CENTURY 21 Ace Realty have been crucial to my success and to receiving the DOUBLE CENTURION Producer award," said Hennessey. Hennessey is on track for producing another banner year in 2016.
Stacey can be reached at 920.470.9692 or Stacey.Hennessey(at)c21ace(dot)com or visit http://www.foxcitiesrealestatepro.com