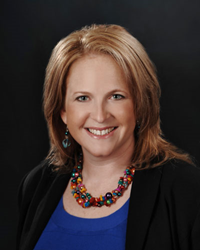 (PRWEB) March 06, 2015
Ms. Kennedy, owner and CFO of IERB Training & Consulting, Inc., said the course was designed expressly to "provide the detailed instructions investors need to take advantage of this largely overlooked, multiple six figure real estate strategy. Investors can FLIP an under-performing apartment building, then hold a cash flow cow, or sell and realize huge profits!"
"After taking this course, students will have every tool they need to take action immediately and greatly increase their multi unit real estate portfolio and bank accounts," said Ms. Kennedy.
She further states that real estate investors, new and experienced alike, will find the ultimate apartment flipping course immensely valuable.
Among the goldmine of information course participants will absorb from the ultimate apartment flipping course, according to Ms. Kennedy, are step-by-step systems any investor can use to find, conduct due diligence, close and FLIP an under-performing apartment building.
"This is hands down, the most comprehensive, detailed course on apartment investing and flipping the market has ever seen," noted Ms. Kennedy, whose attention to detail, combined with passion for helping her students shows powerfully throughout her course.
Upon completion of this apartment flipping course, students inspired, excited and fully equipped with all details and information needed to successfully execute this multiple six-figure real estate strategy.
ABOUT STACY KENNEDY, CPA
Stacy Kennedy is owner and CFO of IERB Training & Consulting, Inc., located at 5173 Waring Rd. Ste 448 in San Diego, CA 92120. As a CPA with over 15+ years of business experience, including 12 years in real estate investing, Ms. Kennedy is popularly known around the investment club circuit as a fun and dynamic presenter who provides inspirational, educational, reality-based training that empowers new and experienced real estate investors to FLIP apartments.
IERB, a business and real estate consulting firm, assists companies and investors in assessing potential deals, conducting due diligence, executing successful transitions after closing, establishing management teams and systems and executing management turnarounds (AKA flipping apartments). You can learn more about Stacy Kennedy at http://www.100kRealEstate.com