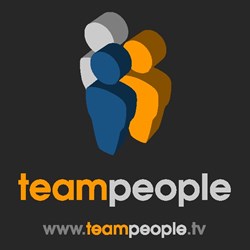 Falls Church, VA (PRWEB) November 05, 2013
TeamPeople recruits, hires and manages creative and technical talent in all positions of media production and AV support. The company has an impressive client list ranging from Fortune 500 corporations and broadcast networks to production companies and government agencies. TeamPeople has placed a record number of editors for their clients in 2013, making editors the media position in highest demand in 2013.
With editors being the position in highest demand, TeamPeople wanted to know which edit system their editors prefer to work on. In a recent, informal poll on TeamPeople's blog, the company asked their editors which edit system they prefer and gave polltakers four choices to select from. According to TeamPeople's poll, their editors seem to prefer Apple's Final Cut Pro and Avid Media Composer, both holding 38% of the poll vote. Adobe Premiere came in with 22% of the vote with Autodesk Smoke holding only 2% of the final vote.
With technology continuing to change, the company aims to understand which edit software is the most efficient and comprehensive for their editors. TeamPeople's editors hold freelance, temporary, long-term and permanent positions across the US and work on projects ranging from editing promos for network and cable clients to cutting corporate videos for Fortune 500 companies.
As a media staffing agency founded and operated by media professionals, TeamPeople understands the nuances of media production and values the close relationships they form with both their clients and talent. TeamPeople is headquartered in the Washington, DC area but works nationwide.
For more information on TeamPeople's services click here.