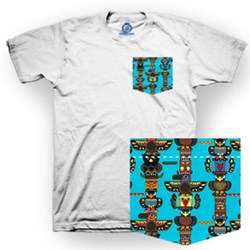 Your purchase positively impacts a child!
Miami, Florida (PRWEB) January 07, 2014
StampLabel, the clothing brand that gives 10 percent of the profits of each purchase to charity, has announced that its charity of the month for January is the Big Brothers Big Sisters Foundation (BBBS). StampLabel has set a goal to raise $500. These funds will help further BBBS's mission of helping children reach their potential through professionally supported, one-to-one relationships with mentors.
Big Brothers Big Sisters was founded more than 100 years ago, serving a few dozen children. Today, BBBS is providing mentoring service to over 200,000 children, volunteers and families in the US alone. Many of the children with mentors are less likely to use drugs and alcohol, and skip school. The mentors that BBBS provide help kids reach their full potential and change their negative perspectives.
"We are excited to be working with Big Brothers Big Sisters this month," stated Joshua Mathis, StampLabel's Co-Founder and Co-Chief Difference Maker. "At StampLabel we value everything they stand for. Big Brothers Big Sisters is close to my heart because I am a Big and I have a Little that looks up to me. BBBS makes a huge impact in communities all over the United States. Because of this organization, many kids' lives are changed for the better."
By providing mentors/role models, Big Brothers Big Sisters empowers the children that take part to succeed. The mentors that BBBS provide helps kids realize their abilities, talents, and gain self confidence among many other things. Joshua states that, "I have been a mentor ("Big") for about a year now and I have seen my mentee ("Little") grow in all aspects of his life such as, school, sports, at home, and his relationship with his friends. I firmly believe that I am positively impacting his future."
Though there are hundreds of mentors across the US, there are still more than 30,000 "Littles" waiting to be matched with a mentor. This month, when you make a purchase, you are not only buying a great t-shirt, but you are also helping to positively impact a child's life. Your purchase brings joy and hope to families and communities everywhere. Joshua states, "We really want to help raise awareness for this cause and this great organization. By making a purchase, you are truly making a difference."
About StampLabel
StampLabel is a clothing brand that gives. Every month they release new apparel that aligns with their mission of inspiring positive living and incorporating giving into daily life. They sell Pocket Tees that are exclusive with fabrics that represent the world and its different cultures, and Graphic Tees with designs that represent Positive Chaos™. Positive Chaos is the fact that there is always positive in this chaotic world. Their mission is to make a difference in all communities, enrich the life of every individual, and through their efforts inspire others to be positive and incorporate giving into their everyday lives. StampLabel is Fashion with a Purpose because each month, they work with a different charity and donate 10% of every purchase.
About Big Brothers Big Sisters
Big Brothers Big Sisters of America is a 501(c)(3) non-profit organization whose mission is to help children reach their potential through professionally supported, one-to-one relationships with mentors. Big Brothers Big Sisters is one of the oldest and largest youth mentoring organizations in the United States. The Organization mentors children of all ages in communities across the country. To learn more about Big Brothers Big Sisters, visit their website at BBBS.org.