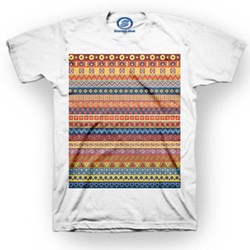 Help grant a wish, one shirt at a time.
Miami, FL (PRWEB) December 03, 2013
StampLabel, the clothing brand that donates 10 percent of each purchase to charity, has announced that its charity of the month for December is The Make-a-Wish Foundation. StampLabel has set a goal to raise $500. These funds will help further the Foundation's mission of granting wishes for every child living with a life-threatening medical condition.
The Make-a-Wish Foundation was founded in 1980 granting it first wish to Christopher Greicius, a seven year old boy being treated for leukemia. Since its inception, the foundation has granted wishes for more than 220,000 children; 14,000 alone in 2012. Make-a-Wish grants wishes through its 62 chapters located throughout the United States. The organization also operates in 47 countries around the world through 36 affiliate offices.
"We are excited to be working with Make-a-Wish this month," stated Joshua Mathis, StampLabel's Co-Founder and Co-Chief Difference Maker. "Their mission aligns with the mission of StampLabel. Just as we strive to make a difference and impact lives in everything we do for our business, Make-a-Wish does the same. This holiday season we want to help them impact and change as many lives as possible."
The wishes that the Foundation grant are significant and influential. They help change the mindset and physical condition for many of the children receiving the wish and their families as well. According to the results of a 2011 Wish Impact Study that surveyed wish parents, health professionals, and volunteers, "a wish come true empowers children with life-threatening medical conditions to fight harder against their illnesses." Many families reported positive changes after their love one received their wish. According to Make-a-Wish, "Ninety-nine percent of parents reported that the wish experience gave their children increased feelings of happiness and 96 percent said that the wish experience strengthened their families."
This month, when you make a purchase, you are not only buying a great t-shirt, but you are also helping to provide a life changing experience for children that really need them. Your purchase brings joy and hope to families and communities everywhere. Joshua states, "We really want to help raise awareness for this cause and this great organization. By making a purchase, you are truly making a difference."
About StampLabel
StampLabel is a clothing brand that gives. Every month they release new apparel that aligns with their mission of inspiring positive living and incorporating giving into daily life. They sell Pocket Tees that are exclusive with fabrics that represent the world and its different cultures, and Graphic Tees with designs that represent Positive Chaos™. Positive Chaos is the fact that there is always positive in this chaotic world. Their mission is to make a difference in all communities, enrich the life of every individual, and through our efforts inspire others to be positive and incorporate giving into their everyday lives. StampLabel is Fashion with a Purpose because each month, they work with a different charity and donate 10% of every purchase. To learn more about StampLabel, visit the website at StampLabel.com.
About Make-a-Wish
The Make-A-Wish Foundation grants the wish of a child diagnosed with a life-threatening medical condition in the United States and its territories, on average, every 38 minutes. The foundation is one of the world's leading children's charities, serving children in every community in the United States and its territories. They operate under the belief that a wish experience can be a game-changer for children. That belief inspires the foundation to grant wishes that change the lives of the kids they serve. Visit Wish.org to learn more.