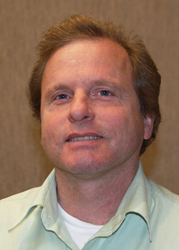 PALMYRA, Wis. (PRWEB) December 18, 2014
Standard Process Inc. announces the recent promotions of three employees. Christopher Kelling, Josip Jaksic and Melissa Temple will be taking on new roles in the company's information technology (I.T.) department.
Kelling and Temple are Village of Palmyra, Wisconsin residents, and have been with Standard Process for a combined 20 years. Kelling, who has been with the company for the past seven years, is moving into the I.T. department as a helpdesk technician. A 2003 computer specialist graduate from Gateway Technical College, in Elkhorn, Wisconsin, Kelling will be the first line of computer support for internal and external customers. He will also be a resource for I.T. projects, providing feedback and testing assistance for major undertakings and managing helpdesk-related projects.
Over the coming weeks, I.T. Helpdesk Supervisor Temple will be transitioning into the newly created position of IT business analyst. In her new role, Temple will be responsible for analyzing, testing and launching new initiatives to increase productivity, as well as new systems, protocols and platforms. As needed, she will also help perform I.T. project management duties. Temple is a 2001 University of Milwaukee graduate. She has worked for Standard Process for the past 13 years in various I.T. roles.
Jaksic, a resident of Milwaukee, Wisconsin, has been in the company's I.T. department since joining the Standard Process in 2010. He is moving from the department's helpdesk to the role of network support technician. In his new role, Jaksic will help to maintain the company's network and server infrastructure. This includes analyzing network data and installing and configuring network systems. Jaksic is a 2003 graduate of Waukesha County Technical College, in Waukesha, Wisconsin.
To learn more about career opportunities at Standard Process, visit the Career Opportunities page at standardprocess.com.
###
About Standard Process Inc.
For 85 years, Standard Process has been dedicated to the field of nutritional supplements and the whole food philosophy introduced by its founder, Dr. Royal Lee. Standard Process, headquartered in Palmyra, Wis., offers more than 300 high-quality supplements with whole food ingredients through three product lines: Standard Process whole food supplements, Standard Process Veterinary Formulas and MediHerb herbal supplements. The products are available only through health care professionals.
To ensure its supplements are of the utmost quality, Standard Process grows the majority of its ingredients on company-owned, organically certified farmland. To retain vital nutrients within each ingredient, the company uses exclusive manufacturing processes and employs high quality control standards, including adhering to the Food and Drug Administration's good manufacturing practice requirements.
In 2014, Standard Process launched Cultivate by Standard Process, a new business which provides corporate wellness offerings to other companies. Cultivate works to assess and then deliver scalable wellness solutions to impact individual employees and the overall company using onsite chiropractic as a central component of the program.
Standard Process has been named a Top Workplace in Southeastern Wisconsin multiple times and is a member of the Inc. 5000 Honor Roll. For additional information about Standard Process, visit standardprocess.com.