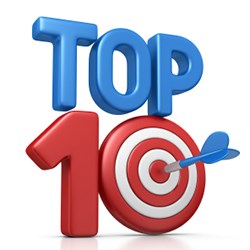 San Francisco, CA (PRWEB) November 12, 2013
BestVPS.us, an expert in VPS hosting review, has announced an in-depth review of top 10 standards on choosing a VPS hosting package, offering a detailed guideline to help VPS hosting beginners find an affordable and high quality service easily based on a series of criteria.
As the abbreviation of virtual private server, VPS is a web hosting type that combines the affordability of shared web hosting and the server control of dedicated hosting. When on a virtual private server, the user still shares system resources with several neighbors on the same server, but he/she has root access to the server and owns allotted resources that cannot be consumed by anyone else.
This service has been widely used in serving small to medium sized online businesses, company portals, and large sized personal blogs.
Selecting a VPS hosting package is sometimes a confusing task because there are a large number of choices that seem to be similar to each other. To solve this problem, the editors at BestVPS.us have worked out the guideline and claim that the 10 standards, especially the 5 ones listed below, are the must-check points before making a payment.
RAM. The amount of RAM is essential to the operation of the operating system, installed software, and the website performance. 512 MB RAM is a good starting point for most VPS hosting beginners, and 1 GB RAM offers a better guarantee for high performance and the room for future growth. It would be even better if there is a certain amount of burstable RAM available.
Bandwidth. The amount of bandwidth needed depends largely on the website type and traffic of every single webmaster. In most cases, a web page based website requires a minimum of 300 GB bandwidth per month, and a file or photo based website needs at least 1000 GB per month.
Managed or unmanaged. Managed VPS hosting service is more expensive and easier to handle, while unmanaged service is cheaper and more complicated. The former is suitable for web developers, and the latter is a good choice for people lack of professional knowledge.
Server uptime guarantee. As good reliability is vital to any websites, 99.9% uptime should not be a guarantee of the VPS hosting provider only, but a reality that it has achieved in practice.
Webpage loading speed. Fast webpage loading speed has a direct and positive influence on the browsing experience and online sales, so a VPS hosting service with page loading time less than 1 second is good.
Besides RAM, bandwidth, the service type, server uptime guarantee and webpage loading speed, the other 5 standards are disk storage, control panel, price, money back guarantee, and company reputation, all of which are important for either website management or a worry-free hosting experience.
According to the interview with Susan Rosie, the founder of BestVPS.us, only a few VPS hosting providers can meet users' expectations in all of the 10 aspects, among which BlueHost, HostGator, InMotion Hosting, JustHost and MyHosting are the 5 outstanding companies.
Furthermore, among the 5 companies, BlueHost has been offering the best price value as its VPS hosting is affordable, rich featured and reliable. Now the price of BlueHost VPS hosting starts at $14.99/mo for new customers subscribing through this exclusive promotional link. The service includes a minimum of 2 GB RAM, 30 GB disk space, 1 TB bandwidth and 1 dedicated IP.
To learn more about the VPS hosting review and tutorial, follow this link to visit BestVPS.us.
About BestVPS.us
BestVPS.us is a professional web hosting review site specialized in VPS hosting review, rating and tutorial, established with the aim to introduce good VPS hosting packages and guide VPS users through the management of their websites.