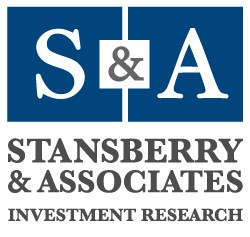 Why this stock should be pushed down 11% in one day, makes no sense.
- Dan Ferris
Baltimore, MD (PRWEB) July 23, 2013
In a video released by Stansberry & Associates, Dan Ferris, editor of the Extreme Value investment research publication, described the sharp drop Microsoft shares recently suffered makes "no sense."
The computer software giant's stock fell roughly 11% on Friday. USA Today, among other news outlets, attributed the fall to Microsoft announcing lower than expected earnings last week. http://www.usatoday.com/story/tech/2013/07/19/tech-stocks-microsoft/2567621/
In the video, Ferris commented on the drop. "It is the dumbest thing I've seen in the stock market in years," stated Ferris. "Everybody acts like Windows falling a little bit is some great tragedy. What horrible thing happened? I really don't know because sales were up 5% and the operating income was up right around 23%. So why this stock should be pushed down 11% in one day, makes no sense."
The video was released this week in the Stansberry Media Minute. You can watch it here.
The Stansberry Media Minute is produced each day the markets are open by Stansberry & Associates Investment Research and gives a brief insight into what Stansberry's expert analysts are seeing in current investment trends and opportunities. For more information about Stansberry & Associates or to book an interview with its analysts, please contact Sara Wilson at 410-864-1784, or media(at)stansberryresearch(dot)com.
Dan Ferris started as the editor of Real Asset Investor in 1997, and has been the editor of Extreme Value since 2002. Dan spends his days combing through balance sheets, income statements, 10-K filings, and other information sources. He insists on putting in as much as six months of research into a single stock recommendation. This philosophy has served Extreme Value subscribers well. In 2011, it booked two triple-digit winners… transportation and real estate company Alexander & Baldwin closed for a 201% gain… and master limited partnership Icahn Enterprises closed with a 141% gain. Dan also writes The 12% Letter, a high-yield newsletter that promises big returns.
About Stansberry & Associates Investment Research
Stansberry & Associates Investment Research is an independent financial research firm, delivering unbiased investment intelligence to self-directed investors seeking an edge in a wide variety of sectors and market conditions. Stansberry experts produce a steady stream of timely research on value investing, maximizing income, insider trading, sector investing in energy, resources, biotech, medical technologies, financials, technology, short-selling, macroeconomic analysis and options trading.
Founded in 1999 and based out of Baltimore, Stansberry & Associates has more than two dozen analysts, and assistants as well as former hedge fund managers and buyside financial experts that publish proprietary insights to retail investors in more than 100 different countries. Stansberry & Associates has additional offices in Florida, Oregon and California.