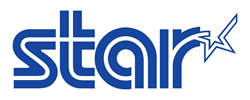 "The addition of a USB-C® connection will allow modern host devices to enjoy the reliable network connection and power supply that SteadyLAN™ provides, all through one USB-C® cable." - Jon Levin, Director of Product Management, Star Micronics
SOMERSET, N.J. (PRWEB) August 10, 2020
Star Micronics, a leading manufacturer of mobile, point of sale (POS), and customer engagement technologies, is excited to announce the release of a new version of the mC-Print3 with a new interface including a USB-C® connection.
With the growing adoption of the USB-C® standard, Star Micronics has added new mCP31C and mCP31CB models to the mC-Print3 family, equipped with a USB-C® port supporting standard communication as well as USB Power Delivery to USB-C® devices such as Android™ and Windows phones and tablets, PCs and Macs. The mCP31C and mCP31CB also allow a USB-C® tablet to charge while connected to the printer.
The MCP31C interface includes one USB-C® port, two USB-A® ports, one Ethernet port supporting Star Micronics' CloudPRNT and WebPRNT technologies, and one DK-Port. The MCP31CB interface includes the same connection options as the former model, as well as Bluetooth (non-MFi).
The addition of the USB-C® connection will allow Android, Windows, and Mac devices to leverage Star Micronics' SteadyLAN™ technology. A world first solution, SteadyLAN™ provides stable wired Ethernet service and power to a device connected to a networked printer via the USB-C® cable. SteadyLAN™ is also available for iOS devices on the mCP21LB, mCP31L, and mCP31LB mC-Print3 models.
An industry-leading thermal printer for retail and hospitality, the mC-Print3 provides a simple user experience, is easy to integrate, and features a sleek IPX2-rated splash-proof design. The mC-Print3 is compatible with Star Micronics PromoPRNT receipt marketing technology and is a part of the Star Micronics mCollection, a line of mPOS hardware including printers, cash drawers, scales, tablet POS stands, and more.
"We are very excited to launch this new version of the mC-Print3," said Jon Levin, Director of Product Management at Star Micronics. "The addition of a USB-C® connection will allow modern host devices to enjoy the reliable network connection and power supply that SteadyLAN™ provides, all through one USB-C® cable."
About Star Micronics
Star Micronics, a world leading point of sale provider, has designated a portfolio of printing, secure cash management, and customer engagement solutions for any retail or hospitality establishment with a POS or mPOS environment. Star Micronics's Software Development Tools allow integrators to utilize Star hardware solutions with any Android™, iOS®, and Windows® devices with their application. Always leading, and always innovating, Star Micronics has developed printing solutions including CloudPRNT, AirPrint-certified printing, Lightning connectivity, and the future-proof mCollection which includes printers, scales, stands, peripherals, and more. For more information, visit http://www.starmicronics.com or follow us on LinkedIn, Twitter, Facebook, Instagram, and YouTube.