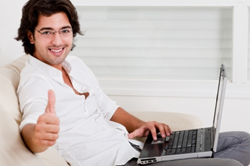 There are some investment types that are shielded from common taxation, and we're now helping clients to become aware of these types through our company
Detroit, MI (PRWEB) February 06, 2015
National investors who choose to use the services of the JWB Group in 2015 will be able to benefit from a new program. A Starker exchange for real estate investors is now one of exchange types that are now accepted for investments. More information about this service can be found at http://www.jwbrealestatecapital.com/what-is-a-1031-exchange.
The taxation that is a common part of the investing industry can be one of the issues that causes adults to not invest in real estate. Because a tax is attached to most sales or transfers, investors can typically decrease their earned income each year. The JWB acceptance of the Starker exchanges is one new commitment to more experienced investing clients who are exploring tax loopholes.
"There are some investment types that are shielded from common taxation, and we're now helping clients to become aware of these types through our company," one JWB Group source said.
Reducing the burden of real estate taxes is one example of the different approach now underway for all clients who use the JWB Real Estate Capital company to invest. Adult investors who want to avoid using qualified retirement funds to purchase investment property can still take advantage of the REIT or turnkey programs that are in effect nationally.
"We provide the tools and the clear path for adult investors to successfully own managed rental homes without the struggles that come along with flipping houses," said the source.
The JWB company continues to purchase or build properties that will be used by clients across the country to earn passive income. Adults who want to apply strategies to save cash when purchasing a rental home can now review the simple guide on the web at http://www.jwbrealestatecapital.com/best-rental-property-deals-in-2015.
About JWBRealEstateCapital.com
The JWBRealEstateCapital.com company offers investment products to men and women in the U.S. and in other countries to provide a wealth building platform each year. The company has increased its internal staff to provide more direct assistance to clients. The JWBRealEstateCapital.com company has moved into a brand new location near the city of Jacksonville, Florida as part of its national expansion.