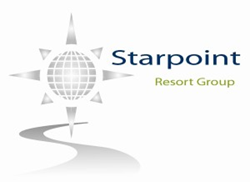 Las Vegas (PRWEB) February 18, 2015
When travelers are making their way to Las Vegas, Starpoint Resort Group knows that most of them look forward to the many stunning shows that can be found on The Strip. These shows are the meat of Las Vegas, whether they are Vegas favorites or short term engagements. There are always amazing performances going on throughout the city that showcase all kinds of different performances. Those who want to see a thrilling dance show when they come to Las Vegas in the coming months are encouraged by Starpoint Resort Group to see one of these recommended shows.
1. Le Reve- The Dream: This is an ongoing show in Las Vegas, but also a favorite that Starpoint Resort Group believes must be seen in person. Held at the Wynn Las Vegas, the show is a living dream that will enchant those who see it with stunning visuals and performances. The stage is made up of a massive water tank, with performers dancing through the water and performing mind-blowing acrobatics in the air. Along with projections, stunning dives, and a theater designed to keep every audience member no further than 12 rows away from the stage, this show is sure to inspire all those who see it with its beauty.
2. Shen Yun 2015: From March 2nd to the 4th, this amazing dance performance can be found at the Smith Center with tickets starting at $54. The show brings traditional Chinese dance and music to the stage along with 100 performers in attendance. The show will give viewers a look at centuries of beauty with classic costumes, dances, acrobatics, drumming, singing, and sets. Starpoint Resort Group knows that this will bring visitors and locals alike an amazing look at culture and art all at once, and visitors are encouraged to catch this great three-night event while it is there.
3. Giselle: Those who want to enjoy a more classic performance are recommended by Starpoint Resort Group to see the beautiful Giselle ballet when they are in Las Vegas on May 9th or 10th. With tickets starting at just $29, visitors in Las Vegas should not miss this chance to see such a beautiful story come to life. This tale of love and redemption captures the world of the dead through breathtaking dance. There are only two performances, so travelers should be sure to see this show before it is over.
Spectacular performances likes these are always found in Las Vegas, but some must be seen before it is too late. Starpoint Resort Group wants to make sure that travelers find the right show for their interests and budget and believes that they will be able to when they try these great suggestions. For more information on planning a Las Vegas getaway, complete with many thrills, visit http://starpointresortgroup.com/.
###
Phone: (866) 654-3247
Email: info(at)StarpointResortGroup(dot)com