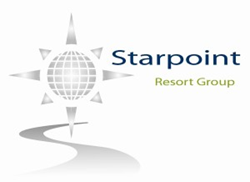 Las Vegas (PRWEB) February 20, 2015
Las Vegas is a destination where stellar entertainment is king. Starpoint Resort Group knows that no matter what kind of entertainment a traveler is interested in they will find many options in Las Vegas. Comedy shows are especially great on The Strip, and when travelers go to Las Vegas in the next few months they will be able to choose from a number of amazing shows, whether they are limited time events or ongoing shows that many visitors have come to love. Here, Starpoint Resort Group recommends some of its favorite options.
1. Jeff Dunham: Not Playing with a Full Deck: This well known comedian and world famous ventriloquist will be bringing all of his puppet friends to Planet Hollywood for endless laughs. Starpoint Resort Group encourages Vegas visitors to come appreciate this one of a kind brand of comedy during this ongoing show. Tickets start at $85.00 and there are shows every night of the week so individuals will be able to see this great performance whenever they visit in the upcoming months.
2. The Eddie Griffin Experience: Eddie Griffin is a king of comedy with his honest and unedited approach. Now his comedy will know no bounds when he is seen by guests at the Kings Room at the Rio. The show is ongoing, and has an 18 and up age restriction. Tickets start at $71.30 and those who purchase are sure to enjoy a night of outrageous comedy offerings.
3. Ray Romano and David Spade: With two performances a month in February, April, and May, there are a number of great chances to see these two legendary comedians team up for a fantastic night of laughs at the Terry Factor Theater in the Mirage. Starpoint Resort Group reminds visitors in Las Vegas that these two comedians are renowned for their television and film careers with Ramano starring in Everybody Loves Raymond and Spade known for his work with SNL and performances in shows like Just Shoot Me and Rules of Engagement. Tickets for this event start at $130.50.
Visitors will find comedy, music, dance, magic, acrobatics, and a number of other amazing varieties of performance whenever they head to Las Vegas. When a traveler takes advantage of the recommendations that Starpoint Resort Group offers, they can be sure that they will pick a great show for their next visit. Go to http://starpointresortgroup.com/ to learn more about planning a great Las Vegas vacation this year.
###
Phone: (866) 654-3247
Email: info(at)StarpointResortGroup(dot)com