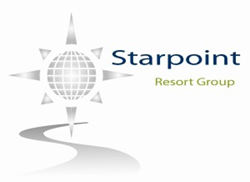 Las Vegas (PRWEB) February 25, 2015
Las Vegas is home to many amazing attractions, events, and shows all year round. Starpoint Resort Group points out that the vast variety of fantastic entertainment available in Las Vegas is one of the main reasons that so many different travelers appreciate their stunning vacation getaways to this destination each and every year. Limited time or special annual events are especially thrilling for travelers as they give them extraordinary experiences that cannot be had every day. This March and early April, gun enthusiasts will make their way to Sin City to explore two unique events that will showcase some extraordinary weapons and facilitate some coveted purchases.
The first of these amazing gun shows is a Las Vegas favorite. Since 1991 the Las Vegas Gun Show has been showcasing everything from antique weapons to modern firearms. Gun dealers from all over the states will come to see the amazing collections that will be featured at this show. There will also be a number of great opportunities to buy and trade unique items, including brands such as Beretta, Colt, and Glock. Those who attend will also be able to find accessories and supplies, and if they have a beautiful antique weapon, they can bring it to be appraised as well. The show will take place on the 28th and 29th of March at the Sport Center of Las Vegas. Tickets start at $14.
Shortly after the Las Vegas Gun Show, there will be another great opportunity for gun enthusiast at the Rocky Mountain Hun Show. Aimed more at sportsmen and hunters, this gun show also offers them a chance to see some amazing firearms. Outdoor lovers will be able to attend this event and find just about everything that they need for their next hunting adventure, especially with a wide assortment of amazing firearms including handguns and vintage rifles. Starpoint Resort Group shares that this gun show will be held on the 4th and 5th of April at the South Point Casino Hotel and Spa and admittance will cost $15.
Every Las Vegas traveler can find events and shows to fit their interested when they visit this city. These gun shows are just one example of how Las Vegas truly has something to offer everyone. Starpoint Resort Group hopes that gun enthusiast will attend these shows not only to add to their own collections but also to appreciate some beautiful historical pieces and great specialty weapons as well. For more information on planning a special trip to Las Vegas this year, be sure to visit http://starpointresortgroup.com/.
###
Phone: (866) 654-3247
Email: info(at)StarpointResortGroup(dot)com